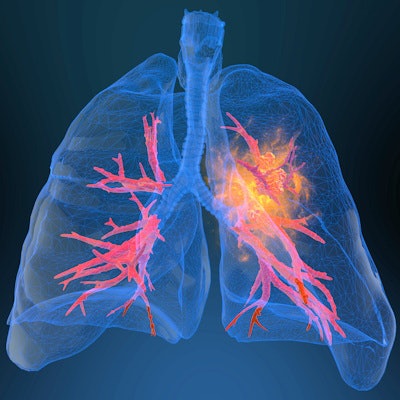 Molecular imaging agent developer On Target Laboratories has received U.S. Food and Drug Administration (FDA) approval for an expanded indication on its Cytalux (pafolacianine) optical imaging agent.
Previously approved in 2021 for intraoperative use in patients with ovarian cancer, Cytalux has now received approval for intraoperative identification of lung cancer lesions. The new indication will provide surgeons with the ability to integrate Cytalux into their treatment plan for adult patients with known or suspected lung cancer, according to the company.
Cytalux received a priority review designation by the FDA for the expanded indication.