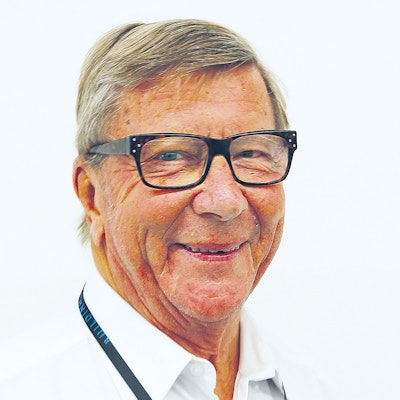 VIENNA - A Nobel prize for PET imaging could well be on the cards in the years ahead, but identifying the most deserving recipient(s) is no simple task, Prof. Hans Ringertz revealed during ECR 2022. In a rare interview, he also reflected on the long-running controversy over the 2003 Nobel prize for MRI.
Ringertz was head of the Nobel Committee when Prof. Paul Lauterbur and Sir Peter Mansfield shared the Prize in Physiology or Medicine. The debate has persisted over the decision to exclude U.S. scientist Dr. Raymond Damadian, but nearly 20 years on, Ringertz insists that the right call was made.
Ringertz is an affiliated professor at the Center for Medical Image Science and Visualization (CMIV), Linköping University Hospital, and professor emeritus at the Karolinska Institute in Stockholm. He was president of ECR in 1997.
Although he is no longer involved in the decision-making process, he thinks this is the crucial PET paper from 1 January 1975 that is likely to be examined closely by the Nobel judges: A positron-emission transaxial tomograph for nuclear imaging (Radiology, January 1975, Vol. 114:1, pp. 89-98).