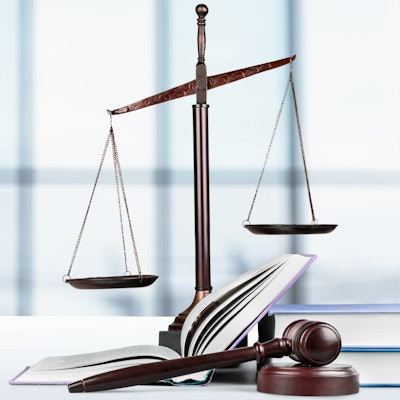 The president of a portable x-ray firm in Ohio has been sentenced to 15 years in prison for a scheme in which he defrauded the Medicare and Medicaid system of $2 million for services the company did not provide.
Thomas O'Lear was given the sentence in a hearing on September 29. He was also ordered to pay $2 million in restitution to Medicare, Medicaid, and two Medicaid-managed service organizations. O'Lear was convicted in a jury trial in April 2022.
O'Lear was president of Portable Radiology Services (PRS), a company that provided portable x-ray exams to people living in nursing homes, skilled nursing facilities, and long-term care facilities, according to a press release issued by the U.S. Attorney's Office for the Northern District of Ohio.
Investigators charged that from 2013 to 2017, O'Lear submitted false claims for reimbursement for thousands of x-ray exams and he and his business did not provide. These claims included about 151 x-ray exams that were supposedly provided to patients on dates after they had died. O'Lear and the company also were charged with submitting bills for services on dates when patients were hospitalized and not at nursing homes.
Additionally, the U.S. Attorney's Office said that O'Lear's company also acquired multiple portable x-ray exams in one visit but falsely claimed that they had been conducted on different days, enabling him to submit separate reimbursement claims. He also billed for acquiring multiple views of patients in cases in which only one view had been acquired -- again, allowing him to claim higher reimbursement, the investigators said.
Further, the investigators said that O'Lear committed additional crimes during an audit by a Medicaid managed care organization. He "covered up the scheme" and committed aggravated identity theft by creating false medical records, including order forms for x-rays and radiology reports.
"He even falsified x-ray images, but was found to have re-used the same image repeatedly as different images of the same patient and even as images of different patients," the statement from the U.S. Attorney's Office says. "In creating the falsified order forms, he forged the signatures of his employees and the physician he said had ordered the x-rays."
O'Lear submitted fraudulent bills for services Portable Radiology Services provided valued at $3.7 million, and received $2 million in payments, according to the investigators.