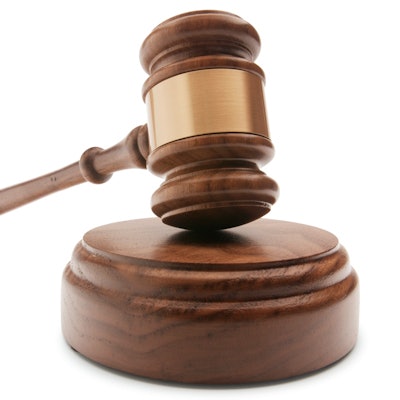 An orthopedic surgeon was sentenced to seven years in prison for performing unnecessary x-rays on patients at his medical clinic in Lodi, CA, according to a report in the Sacramento Bee.
Dr. Gary Wisner was convicted in June on 10 counts of felony insurance fraud for performing medically unjustifiable x-rays on his patients between 2012 and 2016. On September 2, he received his sentence in the Sacramento Superior Court.
"Gary Wisner used both his patients and state resources to line his own pockets," said California Attorney General Rob Bonta in a statement.
The California Department of Justice first became aware of Wisner's fraudulent billing practices in November 2016. After randomly selecting 10 of his patients, investigators found evidence of false billing to both Medicare and Medi-Cal, Bonta said.
The investigation revealed Wisner would perform x-rays even during routine office visits and would x-ray multiple parts of a patient's body, regardless of whether it had any relation to a patient's medical condition, according to the reports.