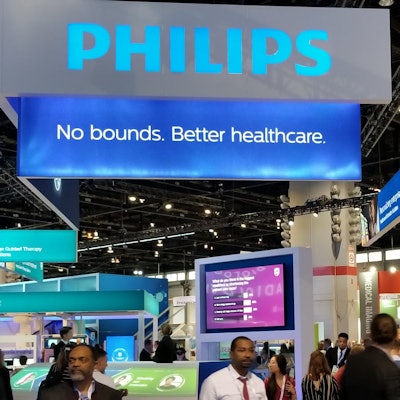 Philips Healthcare parent Royal Philips has launched an upgraded version of its Azurion image-guided angiography platform.
Azurion 7 C20 with FlexArm features tools that allow clinicians to perform imaging across the whole patient in both 2D and 3D, the company said. The system moves on eight different axes, powered by Philips' Axsys controller. This offers the potential to reduce patient repositioning during procedures.
The system is particularly suited for hybrid operating rooms, in which clinicians perform both surgical and endovascular procedures, according to the firm.