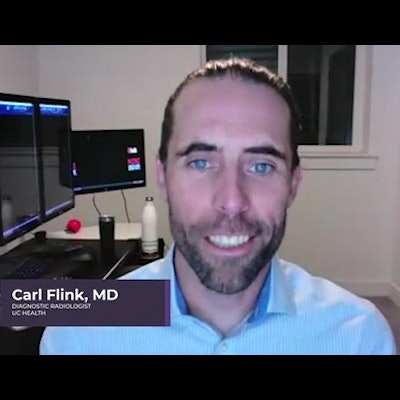 As a diagnostic radiologist at UC Health in Cincinnati, Carl Flink, MD, deals with many emergency cases. But on the night of January 2, he was part of a care case that caught the attention of many in the U.S.
Flink was part of the emergency team that administered treatment to Buffalo Bills player Damar Hamlin, who suffered an on-field cardiac event after taking a hard hit. After receiving initial treatment on the football field, Hamlin was rushed to UC Health, where he made a full recovery.
Flink said while it is "wonderful" for the team to receive recognition from the NFL for its heroic actions, emergency radiologists can learn a thing or two from this event and apply lessons to their practices and workflows.