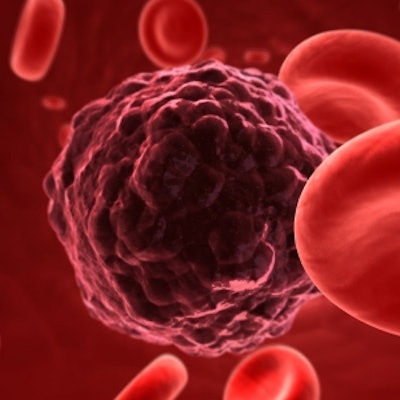 American Indian and Alaskan Native people have less easy access to screening for lung, colorectal, and breast cancer, according to research presented at the American Roentgen Ray Society (ARRS) meeting in New Orleans.
Challenges to cancer screening access translate into high rates of lung and colorectal cancer in this demographic group, wrote a team led by Dr. Miguel Pena of Massachusetts General Hospital in Boston in their poster abstract.
"American Indian and Alaskan Native populations have nearly three times higher rates of lung and colorectal cancer incidence compared with other ethnic/racial groups," the authors wrote. "These patterns are strongly influenced by income, rurality, education, and transportation, placing them at a greater risk for adverse cancer-related outcomes."
The study included 594 American Indian/Alaskan Native tribes. Pena's team used data from the U.S. Department of the Interior's Bureau of Indian Affairs website to track the distance individuals had to cover to get to the closest cancer screening center and whether the centers were accredited by the American College of Radiology (ACR). It also used three tools that help individuals locate CT colonography, lung cancer, and breast cancer screening centers within a 200-mile radius from their zip code:
The ACR's "My Computed Tomography Colonography (CTC) Screening Location Finder"
The ACR's "Lung Cancer Screening (LCS) Locator Tool"
The U.S. Food and Drug Administration's (FDA) "Mammography Certified Facilities Database"
FreeMapTools
The investigators found that although there tended to be a screening center within 200 miles of most individuals, there were variations in the individual's zip code, median distance, and whether the facilities were accredited by the ACR.
Variation in screening access for American Indian and Alaskan Native individuals
Type of screening center
Within 200 miles
Median distance in miles
ACR accreditation
Lung cancer
76.4%
43.6
26.9%
Colorectal cancer
63.3%
79.8
46.9%
Breast cancer
93.7%
44.3
65.5%
Location really does make a difference, Pena and colleagues wrote.
"A significant proportion of American Indian/Alaskan Native tribes do not have accessible, accredited centers for lung, breast, and colorectal cancer screening," the team concluded. "Distance barriers may perpetuate existing disparities in cancer screening outcomes among American Indian/Alaskan Native tribes who face multilevel barriers to care. Understanding barriers and increasing access to imaging cancer screening centers among [these] populations is vital to inform the development of programs to advance equity in cancer screening and improve outcomes among this patient population."