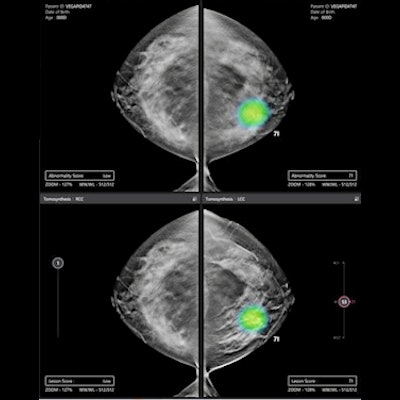 Artificial intelligence (AI) software developer Lunit plans to introduce new applications for digital breast tomosynthesis (DBT) and chest CT at the upcoming RSNA 2021 annual meeting in Chicago.
Lunit Insight DBT was designed to accelerate reading by identifying 3D slice images with suspicious breast lesions from among multiple images. Its new CT software is called Lunit Insight Chest CT, which automatically generates the location, type, volume, and axial diameter of detected nodules.
Lunit will offer demonstrations of Insight DBT and Lunit Insight Chest CT at the company's booth during the meeting, with an official launch planned next year, the company said.
The company's mature radiology products, Lunit Insight CXR and Lunit Insight MMG, are now being used clinically in more than 30 countries, the company added.