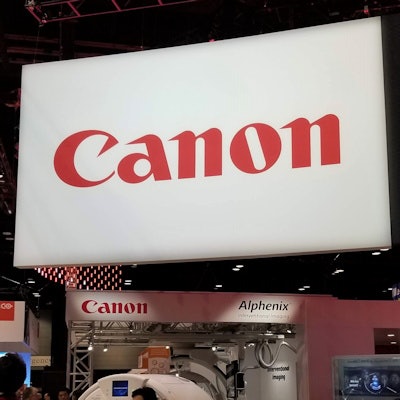 Strong sales of CT and x-ray systems helped Canon's medical systems business overcome headwinds related to the COVID-19 pandemic, according to financial results released by the Japanese company on January 28. Revenues for 2020 fell less than 1%.
For the year (end-December 31), Canon Medical Systems reported revenue of $4.178 billion, down 0.6% compared with 2019 revenue of $4.201 billion. The division's income before taxes was $240 million, down 6.4% compared with the previous year.
For the fourth quarter, Canon Medical Systems reported revenue of $1.176 billion, up 11.6% compared with revenues of $1.054 billion in the same period the year before.
In discussing the results, Canon noted that the company experienced restrictions on the sales of medical imaging equipment in the first half of 2020 that began to ease in the second half of the year. Many sales and installations of medical equipment were postponed due to the pandemic, the company noted. Still, demand was strong for CT scanners for diagnosing pneumonia and x-ray systems for supporting emergency departments, the company noted.
With respect to 2021, demand for medical equipment is expected to remain at the same level as in 2020 due to the effects of the pandemic.