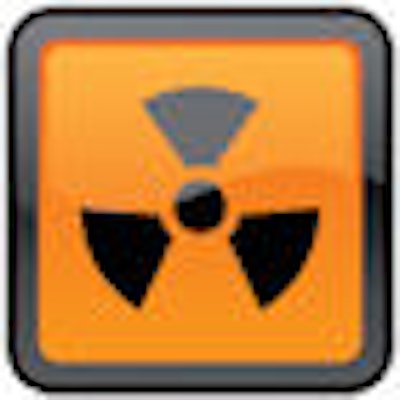 The U.S. Food and Drug Administration (FDA) will hold a public meeting March 30-31 to discuss steps that manufacturers of CT and fluoroscopy systems can take to reduce unnecessary patient exposure to radiation.
The meeting is a follow-up to the FDA's announcement on February 9 that it is planning to take steps to reduce unnecessary radiation exposure to patients during medical imaging and radiation oncology procedures. The agency said at the time that it planned to issue new requirements for vendors to incorporate safeguards into scanner design, in addition to other steps.
The meeting will be held March 30-31 from 8:00 a.m. to 5:30 p.m. at the Holiday Inn Gaithersburg, 2 Montgomery Village Ave., in Gaithersburg, MD. Registration for the meeting is free on a first-come, first-served basis, the agency said in a statement.
Day 1 of the meeting will focus on equipment features that manufacturers should incorporate into CT scanners (morning) and fluoroscopy systems (afternoon). Day 2 will deal with steps manufacturers could take to improve training for device users and to improve quality assurance of medical imaging in medical facilities (afternoon).
The FDA has invited all parties interested in registering, presenting, or participating in a roundtable discussion at the meeting to contact the agency for more information. The public is also invited to comment online through April 15 at Docket No. FDA-2010-N-0080.
Registration requests should be sent by e-mail to CDRHImagingInitiative@fda.hhs.gov and should include participants' name, title, company or organization, e-mail, address, and phone number, the agency said.
Parties interested in presenting at the meeting should indicate the sessions they're interested in, and the questions they will address in the presentation. Similarly, those interested in participating in roundtable discussions are asked to indicate which discussions they are interested in, and briefly describe their experience with CT and/or fluoroscopic devices.
"The participants will not be asked to develop consensus opinions during the discussion, but rather to provide their individual perspectives," the FDA statement said. For presenters, "FDA will do its best to accommodate requests to speak. Individuals and organizations with common interests are urged to consolidate or coordinate their presentations, and to request time for a joint presentation."
For further information about the meeting, interested parties are invited to contact Simon Choi, Ph.D., at CDRHImagingInitiative@fda.hhs.gov.
By Eric Barnes
AuntMinnie.com staff writer
February 25, 2010
Related Reading
FDA staff says agency may need new device powers, February 22, 2010
FDA launches initiative to rein in medical radiation, February 9, 2010
U.S. FDA names permanent chief of devices unit, January 21, 2010
FDA clears cardio devices on weak research - study, December 30, 2009
FDA's CDRH head steps down, August 13, 2009
Copyright © 2010 AuntMinnie.com