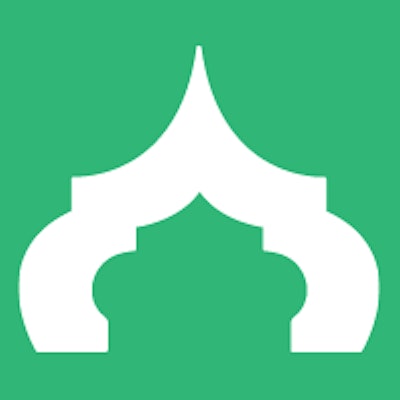 Lucrative financial packages in the Gulf States, along with the prospect of a high-quality lifestyle, continue to attract radiologists to the Middle East, but there are trade-offs to be aware of when working in the region. What exactly can expat imaging specialists expect, and, more importantly, what will be expected of them?
"Foreign radiologists are hired for their expertise, and Emirati patients both male and female want the most experienced and competent radiologist to image them, regardless of gender, religion, or nationality," said Dr. Michael Fuchsjäger, former chair of radiology at Al Ain Hospital and now head of general radiology and vice chair of the department at the Medical University of Graz in Austria.
During his three-and-a-half-year tenure at Al Ain, Fuchsjäger created an interventional radiology service, as well as breast and ultrasound sections. He also implemented PACS, undergoing successful accreditation from the Joint Commission Initiative (JCI). He initiated the Al Ain Hospital Radiology Conference, an international meeting that is now in its fourth year and attracts 400 radiologists and technologists from around the world.
"I would have been happy remaining in Al Ain for everything but for academic medicine and research, which is now at the center of my professional life," he noted.
For Fuchsjäger, the role of chair came up because the Medical University of Vienna International took over the management of Al Ain, but radiologists can generally find work by registering with recruitment agencies, although not everybody will end up in such a high-profile position. Most will have to fit into an existing hierarchical structure and will need to tread carefully in their new environment, he commented.
Successful expatriates should be able to modify their communication style in line with the local culture, as what may be lauded as a strong, decisive personality in Europe may come across as boorish and arrogant in many Gulf countries.
"In the Emirati culture, nobody should ever lose face. If someone has made a mistake, you have to be gentle, forgiving, and diplomatic. Expats need to remember to praise in public and chastise -- if at all necessary -- in private. This would not be a bad thing at home, either," Fuchsjäger said.
Furthermore, ideas for "improvement" to existing structures should be sandwiched between compliments, as this might otherwise also be interpreted as criticism.
"You should underline that the way something has been done until now has been good, but that the opportunity has arisen to make it even better," he noted. "Changes in organization need to be introduced gently and stepwise, rather than imposed suddenly."
Life in the UAE
Dr. Giacomo Bertacchi, a general radiologist specializing in breast and musculoskeletal imaging, is currently at Mafraq Hospital, operated by Abu Dhabi Health Services, in Abu Dhabi, though he has been in the United Arab Emirates (UAE) for the past eight years and also worked in Dubai. He has gained extensive experience in both the private and public sectors of imaging.
"Dubai has a bigger private sector comprising many smaller and medium-sized practices. Abu Dhabi, on the other hand, has a long history of large government facilities, often in partnership with internationally renowned institutes. This has led to a patient-centric rather than a 'client'-centered service, which has had a very positive impact on quality," he said.
Risk assessment and quality management are more evident in Abu Dhabi than in Italy, according to Bertacchi, who cites the latter as one of his key interest areas.
"It was easier for me to fit in here than, say, another hospital back in my home country, as while I was used to working in this manner in my own Joint Commission Initiative (JCI)-accredited institute, such adherence to similar requirements is not systematic across Italian hospitals," he noted, adding that protocols are rigidly implemented at Mafraq.
Because of the UAE's relatively young population, Bertacchi has encountered different breast imaging cases than he would have in Italy.
"We see younger breast cancer patients in whom diagnosis is challenging due to the density of the tissue. Due to cultural reasons, a lack of risk awareness can still lead to advanced cases that you wouldn't often find in Italy," he said. "Cultural awareness and management of young at-risk patients are important areas of ongoing effort between the Health Authority of Abu Dhabi (HAAD) and the breast centers, and the scenario is steadily improving."
He has been impressed by the safety and security of the country, as well as its unique gender sensitivity prevalent both in society at large and in professional practice.
"In our practice, women and men have separate waiting rooms and any female patient due to undergo breast or other intimate imaging can be certain that the radiographer performing the scan will also be female," said Bertacchi, also pointing out the availability of additional female chaperones so that patients needn't be alone at any point in the process and can have their questions answered in their own language, if needed.
The use of female radiographers in breast MRI and mammography is a mandatory requirement from the HAAD, with any male radiologist reading the image and reporting separately. Female sonographers for breast and women's ultrasound also are mandatory, although if the patient accepts his presence, the exam may be performed with both Bertacchi and the sonographer present, with the same being true for ultrasound-guided biopsies.
"As I was used to performing ultrasound myself, it took me several weeks to get used to the presence of sonographers and realize that they were highly trained and very skillful," he said.
Caution may be best policy
Bertacchi, who originally came to the region as a locum radiologist for one year but has stayed for eight, urges caution to any radiologists thinking of relocating.
"In some ways, it is like being on an enchanted island -- the UAE gets into your system and it becomes hard to leave. However, you never know how long you can stay in the Gulf. Always have a plan B ready. Hopefully, I will be able to stay at least another three or four years more, but I am not in a position to make long-term plans," he said.
Although a radiologist working in the UAE can earn up to twice what his or her counterpart in Austria can earn, excluding other perks such as a car, housing allowance, mobile phone, and health coverage, both Fuchsjäger and Bertacchi warn radiologists not to relocate simply for money. They point to other pulling factors, such as the chance to discuss interesting cases with many specialists from different parts of the globe and the opportunity this provides for codevelopment.
"Here they need enthusiastic people who can change and improve the institutes they work in. You have to do more than just work, you have to help your employers to evolve the health sector," Bertacchi said.
Remuneration aside, there may be aspects of life in the UAE that are less than ideal for a foreigner.
"As an expat family, we had little social interaction with Emirati families, and on the rare occasion one is invited to dinner, the men and women will still dine in different rooms. It is harder for the single male expat to make social connections with Emirati colleagues than for the married man, and even harder for the single female who will probably only get to socialize with other expat colleagues," Fuchsjäger noted. "In a big city like Dubai, there are plenty of opportunities for this, in contrast to a smaller town like Al Ain with a population of 300,000."
Similarly, the advantages of a larger city may be a consideration for families with teenage children who would have greater needs in terms of leisure, activities, and friends their own age. International schools can allow children to mix with other Emirati pupils, while providing them with a solid education.