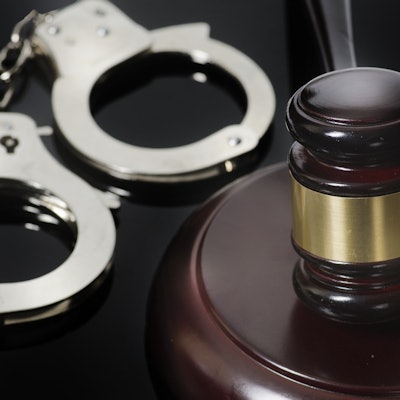 An interventional radiologist in California has been arrested on charges of illegally prescribing opioids to patients, according to officials.
Arash Padidar, MD, of Minimally Invasive Surgical Solutions in San Jose, was arrested as a result of an investigation into an alleged two-years-long illegal prescription scheme, according to an August 11 news release by the California Department of Justice (DOJ).
"This investigation focused on a trusted member of the medical community who allegedly utilized forgery and fraud to obtain highly addictive opioids for his own personal benefit," said Drug Enforcement Administration (DEA) agent Brian Clark.
DOJ investigators found that Padidar's illegal prescription scheme was carried out between October 2018 and October 2020 and involved the highly addictive pain medication Norco. He is facing charges on seven felony counts, including for obtaining opioids by fraud, deceit, and misrepresentation; issuing prescriptions without a legitimate medical purpose; forging and issuing a prescription; unlawful use of personal information; and conspiracy to commit a crime, according to the release.
A copy of the criminal complaint can be found here.