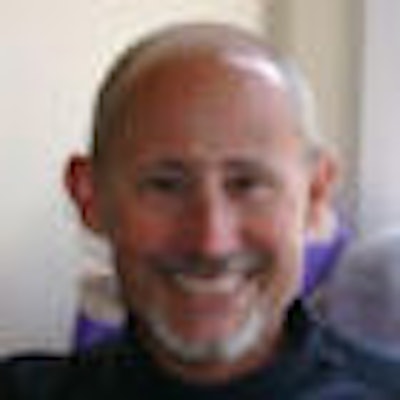 AuntMinnie.com founder, radiologist, and business executive Dr. Phillip Berman died on February 8 due to complications from non-small cell lung cancer. He was 55 years old.
A trained radiologist, Berman either led or founded a half-dozen companies in the radiology and Internet markets. He had a major role in the growth and development of several important trends in medical imaging, including teleradiology software, desktop-based computed radiography, and Internet publishing.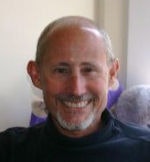 Dr. Phillip Berman, 1953-2009.
Berman graduated cum laude with a Bachelor of Arts degree in anthropology from Harvard University in 1975. He received his medical degree cum laude from the Medical College of Pennsylvania in 1980 and completed his radiology residency at the University of California, San Diego in 1984.
For the next 10 years Berman served as medical director or radiology department chairman at several hospitals and imaging centers in California and Arizona, including A. Barton Hepburn Hospital, Women's Imaging Center of Orange County, Cerelle Center for Women, Pima Medical Institute, St. Mary's Hospital and Health Center, and Pima Heart Associates.
In 1991, Berman branched out into the business world to fill what he believed was a much-needed market niche -- software that would enable radiologists on call to read images from home rather than traveling to the hospital for emergency cases. He joined with software developer Henky Wibowo and sales and marketing executive Cary Cole to form CompuRad, which was one of the first firms in what later became a booming cottage industry for teleradiology software with its PC Teleradiology application.
"Phil was a visionary and inspiration to many, and a mentor to me," Wibowo told
AuntMinnie.com.
"His vision of PC Teleradiology 20-plus years ago has created a billion-dollar industry today."
Another early CompuRad product that was ahead of its time was ClinicalWare, designed to allow clinicians to access data from multiple information systems anywhere across a healthcare enterprise -- a precursor to today's metaPACS applications.
Berman took CompuRad public in August 1996, and in November 1997, the firm was acquired by Lumisys, a Sunnyvale, CA, manufacturer of film digitizers. A year later Berman became CEO of the combined company.
While at the helm of Lumisys, Berman recognized another promising market niche -- computed radiography (CR) systems that were small enough to be sited on desktops or at remote locations. Lumisys launched the ACR-2000 desktop CR reader in 1998 with the claim that the system's small size and price point made it more economical for hospitals and imaging centers to convert to digital x-ray.
"Phil was an innovator in everything he did," said Scott Evers, who was vice president of sales for each of Phil's business ventures from 1994 to 2004. "He had a gift: He recognized the key deficiencies of the market and then built companies to quickly attack these markets with quality product offerings."
The rise of the Internet was the next business trend to catch Berman's attention. In the late 1990s, he came to the conclusion that radiology deserved its own dedicated Web portal and, in early 1999, he settled on the name "AuntMinnie.com." The name was inspired by a term coined in the 1940s by University of Cincinnati radiologist Dr. Ben Felson to describe an obvious radiology case for which no differential diagnosis could exist.
AuntMinnie.com launched at the 1999 RSNA meeting, but just a few months later the Internet market collapsed in the dot-com bust. At the same time, the radiology market began to undergo a rapid period of consolidation that saw many small and mid-sized firms like Lumisys swallowed up by larger competitors.
In April 2000, Berman announced that Lumisys had retained an investment firm to pursue "strategic alternatives" for both AuntMinnie.com and Lumisys. That process culminated in December 2000 with film and PACS vendor Eastman Kodak of Rochester, NY, acquiring the firms. (Eastman Kodak in January 2005 sold AuntMinnie.com to market research firm IMV, Ltd. of Greenbelt, MD.)
Berman continued on as a vice president at Kodak for the next three years, until he left the company in May 2003 to return to practicing radiology as director of imaging services at Carondelet Imaging Center in Tucson, AZ. In January 2004, he was diagnosed with non-small cell lung cancer and was forced to take medical leave.
Although initially given a diagnosis of having only six months to live, Berman's entrepreneurial spirit lived on. He saw the potential of the growing blog movement and realized that it could be harnessed to create a forum for cancer survivors to communicate with each other and their loved ones. That led to the founding of another Web site, RedToeNail.org, a name he settled on after his own personal vow to paint one toenail red for each year after his initial diagnosis.
"Phil found that RedToeNail.org helped him maintain his fighting edge, and he wanted to make this available to people dealing with cancer in the form of a social network," said John Sadler, who was a co-founder of RedToeNail.org with Berman. "Phil was always there for the RedToeNail community. "
Berman soon became an advocate for the rights of cancer patients and was even profiled in a segment on CNN on the therapeutic power of blogging. He was able to paint five toenails red before succumbing to cancer at his home in Coronado, CA, surrounded by friends and family.
"He fought his disease with courage and intellect," said Dr. David L. Steinberg, a radiologist and personal friend who interpreted many of the scans Berman received at Steinberg Diagnostic Medical Imaging Centers in Las Vegas. "He loved and lived his life every moment to the very end."
Berman is survived by his wife, Judy, and three children. The family has requested that in lieu of flowers, donations be sent to San Diego Hospice Foundation, 4311 3rd Ave., San Diego, CA, 92103. You can also share your memories of Phil in AuntMinnie's Forums by clicking here.
By Brian Casey
AuntMinnie.com staff writer
February 10, 2009
Related Reading
Berman joins Amicas board, June 13, 2005
Berman joins CompuMed board, August 4, 2004
Berman joins TeraMedica board, November 11, 2003
Berman leaves Kodak, May 26, 2003
Copyright © 2009 AuntMinnie.com