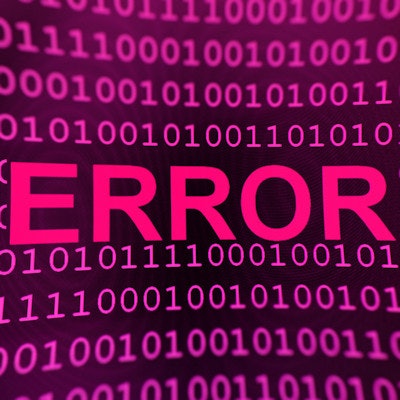 VIENNA - Errors or missed findings on radiology exams are a reality, with some estimates putting their daily incidence at 3% to 5%, according to a presentation delivered on July 14 at ECR.
In fact, out of 1 billion imaging exams taken around the world each year -- most of which are interpreted by radiologists -- at least 40 million include errors, for a 4% rate, said presenter Dr. Adrian Brady of Mercy University Hospital in Cork, Ireland.
Modern radiology is driven by hyperefficiency and demands 24/7 interpretation of large datasets, which contributes to errors, Brady noted. But it's not as if radiology is particularly prone to errors: other specialties see their fair share. Brady cited a 2000 Mayo Clinic study that compared clinical diagnoses with postmortem diagnoses and found that a major diagnosis was missed in 26% of cases.
"Errors are inevitable, and the concept of necessary fallibility must be accepted," Brady said. "Many errors are of little or no significance to patients, but some significant errors remain undiscovered. There's a threshold of competency required of all professionals engaged in the delivery of radiology services."
It's a good idea for radiologists to reframe the definition of "error" -- both for themselves and patients, Brady urged.
"The term 'error' implies a mistake -- like producing an erroneous imaging report -- and is based on the idea that a correct report was possible at the time of imaging," he said. "But whether something is an error is hard to define [except in retrospect]. In radiology, we prefer the term 'discrepancy' -- that is, the difference between the original report and a retrospective review of the study, or the difference between the original report and subsequent outcome."
In any case, one of the biggest problems facing radiologists is the gap between the actual error rate and what patients believe that rate to be, according to Brady.
"The discovery in hindsight of an error in interpretation of a radiological image is now commonplace in our practice but is still often perceived by the patient as something shocking and exceptional, calling into question the competence of the radiologist," he said.
What's needed is more patient education, Brady said.
"[We need to explain] the pervasive nature of radiological error, as well as the measures we take to avoid it, while emphasizing the enormous benefit radiology brings to patient care despite its flaws," he concluded.