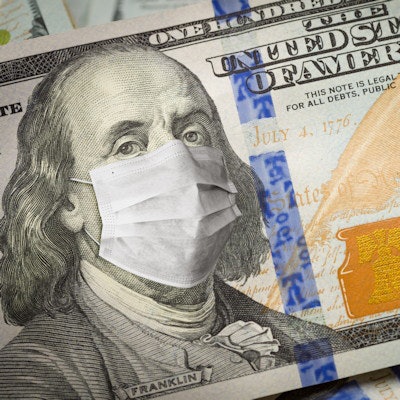 The COVID-19 pandemic spawned many programs designed to assist medical practices to stay afloat financially through the duration of the public health emergency. The terms and conditions of many of the various relief programs have changed since they were first introduced, and it often is a challenge to keep up with the latest rules.
The U.S. Department of Health and Human Services (HHS) has now announced another round of Provider Relief Funding (PRF) and the terms of the Medicare Accelerated and Advanced Payment Program have recently been modified.
Provider Relief Fund grants
The third phase of PRF payments is now available. Applications may be submitted beginning on October 5, 2020, and the application period will run through November 6, 2020. Providers may be eligible for this phase regardless of whether they were eligible for, applied for, received, accepted, or rejected payment from prior PRF distributions.
Eligibility
To be eligible to apply, your practice must have billed Medicare fee-for-service during the period of January 1, 2019, to March 31, 2020, or have billed Medicaid / Children's Health Insurance Program (CHIP) programs or Medicaid managed care plans for health-related services between January 1, 2018 - March 31, 2020. Additionally, to be eligible to apply, the practice must meet all of the following requirements:
It must have filed a federal income tax return for fiscal years 2017, 2018, or 2019 if it was in operation before January 1, 2020, or be exempt from filing a return.
It must have provided patient care after January 31, 2020, (Note: patient care includes health care, services, and support, as provided in a medical setting, at home, or in the community).
It did not permanently cease providing patient care directly or indirectly.
According to the HHS, "Providers are encouraged to submit their applications as soon as possible to expedite the calculation and distribution of payments. Providers should apply if they have lost revenues and/or increased expenses attributable to COVID-19 that have not been reimbursed by other sources."
Receipt of funds such as a Paycheck Protection Program (PPP) loan from the Small Business Administration (SBA), earlier phases of the PRF grants, aid from the Federal Emergency Management Agency (FEMA) for coronavirus recovery, or from Medicaid HCBS retainer payments, does not preclude a practice from being eligible for a phase III distribution. Be sure to read the reporting requirements, including the HHS Final Reporting Data Elements before submitting the application.
Payment will first be made under this phase III distribution with priority given to those practices that did not previously receive a distribution amounting to approximately 2% of their annual revenue. An additional payment to support revenue losses and increased expenses attributable to COVID-19 may be made based on supplemental revenue and expense information.
Application process
Applications will be accepted through the Provider Relief Fund Application and Attestation Portal. Documentation to be submitted will include the most recent federal income tax return and information about operating revenues and expenses attributable to patient care. Detailed application instructions are available on the HHS website. A practice that will be receiving more than $100,000 will be required to sign up for Optum Pay.
PRF reporting requirements for all phases
We previously reported that information about the use of the grant funds would have to be submitted by all recipients that received at least $10,000, and that the reporting portal was to be available by October 1, 2020. We now have learned that the portal will not be available until January 15, 2021. However, the first reporting deadline for all providers will still be February 15, 2021. Those practices that do not expend all of their funds by December 31, 2020 will have to file a supplemental report by July 31, 2021.
The reporting will include a summary of the use of the funds, with more detail required from those practices that received over $500,000. A summary of the reporting requirements is available from the HHS.
Provider Relief Fund
Original terms
Revised terms
Reporting level
Quarterly if $150,000 or more was received
Once or twice if $10,000 or more was received
Reporting timetable
By February 15, 2021, for funds expended in 2020

By February 15, 2021, for funds expended in 2020
By July 31, 2021, for funds expended after 2020

Reporting portal
Opens October 1, 2020
Opens January 15, 2021
Additional information is available from the HHS website.
Medicare Accelerated and Advanced Payment Program
As recently as September 10 we posted an article about a delay in the recoupment of the funds advanced by Medicare, but on September 30 Congress passed a Continuing Resolution that included a formal deferral. Collection of the Medicare advance will not begin until 365 days after the advance payment was originally issued to the practice, and full repayment will not be due until September 2022.
Once it begins, the recoupment of the advance will be deducted from the payment of ongoing Medicare claims; 25% of the claim payment amount will be deducted during the first 11 months of recoupment, and then 50% will be deducted for the next six months until the advance is fully repaid. In the event the advance is not fully repaid by September 2022, it will become a loan at 4% interest, rather than the 10.25% rate originally stated.
Medicare Advance
Original terms
Revised terms
Repayment begins
120 days after receipt of funds
365 days after receipt of funds
Repayment schedule
100% of claims payments due to practice once repayment begins

25% of claims payments for 11 months, then
50% of claims payments for 6 months

Repayment deadline
210 days after receipt of funds
September 2022
Interest rate after repayment deadline
10.25%
4.00%
Option to repay sooner
Practices should contact their local Medicare carrier
No change
Conclusion
We will continue to monitor and report on programs that will help your practice during this difficult time.
Rebecca Farrington serves as the chief revenue officer for Healthcare Administrative Partners. She has more than 20 years of experience in healthcare sales and management roles, focusing on hospital-based and physician revenue cycle management.
The comments and observations expressed are those of the author and do not necessarily reflect the opinions of AuntMinnie.com.