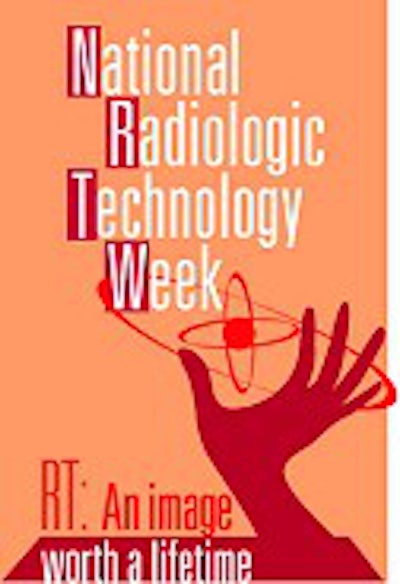 AuntMinnie.com presents Part II of a two-part series on traveling radiologic technologists.
The use of traveling radiologic technologists to stem staffing shortages can mean headaches for radiology administrators, who cite woes ranging from budget overruns to morale problems when traveling RTs are hired.
Sharp Healthcare in San Diego is an integrated delivery system with five hospitals and 25 outpatient facilities. At the system, the use of travelers and registry technologists has pushed salary expenditures $3 million into the red, said Annemarie Sundquist, manager of outpatient imaging.
"We only use travelers if we absolutely have to," she said. "We're focusing on recruiting and retaining permanent employees, with a goal of achieving a 100% permanent RT workforce by March 2003."
Some administrators suggest that the RT shortage might not be as dire as it seems. After all, staffing agencies seem to have plenty of travelers willing to fill short-term positions, Sundquist said.
"From the staffing-agency side, this is a growing industry, but from our side, it's a stop-gap measure," she said. "It makes you wonder whether there really is a shortage, since agencies are always able to find someone if you are willing to pay the price."
Administrators can negotiate some aspects of traveler contracts with staffing agencies, but there's no getting around the high cost. Over the course of a year, Dartmouth-Hitchcock Medical Center paid $150,000 for four traveling RTs who spent three months each at the facility, said Dr. Monte Clinton, administrative director of radiology at the Lebanon, NH, facility. Clinton discussed Dartmouth-Hitchcock's experiences with traveling RTs at the 2002 American Healthcare Radiology Administrators meeting in New Orleans.
A related problem is that staff morale can plummet once permanent employees learn how much a facility is willing to pay for travelers. Funds expended include not just salaries but also perks such as housing and car allowances.
"The emotion on this issue is really high," Sundquist said. "It has caused tremendous morale problems."
And while money may be the most obvious issue, it isn't the only one. Travelers can be labor-intensive, so expect to spend more time training and monitoring performance, said Kathy Tabor-McEwan, a senior manager at Massachusetts General Hospital in Boston who handles contracts for the department's temporary and permanent staff.
"As is the case with anyone you hire, you have to invest time and energy to help them understand your expectations," she said. "You're constantly training new staff. And even though most of these RTs have traveled and are adaptable, they do get bored."
After some trial and error with traveling RTs, Tabor-McEwan learned another valuable lesson. Contracts need to be written with exit clauses in case an RT fails to meet expectations for defined reasons.
"We've done that on multiple occasions," she said.
A facility can easily spend $15,000 a month on traveling RTs. The trade-off is the ability to provide comprehensive care. Managers will know they need to hire travelers by evaluating the facility's ratio of staffing to imaging demand, she said.
"At Mass General, our priority is providing patient care," Tabor-McEwan said. "You have to make a decision with your leadership. You're either not going to provide a certain level of care, or you are going to employ travelers to help you."
Before hiring traveling RTs, let the permanent staff know you are doing so -- and why, she said. Help the staff understand that because travelers will be on the scene, the department will be able to operate at full capacity without excessive overtime.
In San Diego, Sundquist often involves permanent RT staff in the traveler hiring process, seeking their input during interview panels. That has led to some creative problem solving among staff, and, in two cases, averted the hiring of travelers, she said.
"Instead of bringing in someone who may not have the same level of skill, expertise, or buy-in, they would rather work overtime or come up another solution," she said. "That's a win-win."
The best way to manage traveling RTs, these administrators say, is to avoid having to hire them in the first place. Retention is key to staffing, according to Clinton.
"If you can keep what you've got, you are really ahead of the game," he said.
Focusing on retention by making sure employees know that you value them is critical, Tabor-McEwan said. The occasional thank-you letter or group pizza party can go a long way towards strengthening manager-RT relations.
"Look at your salary structure to make sure you're competitive," she said. "When you consider the dollars spent on temps versus the money you could put into your own permanent staff, you realize that there has to be a balance."
By
Deborah R. Dakins
AuntMinnie.com contributing writer
November 5, 2002
Related Reading
'Traveler' jobs broaden opportunities for RTs, November 4, 2002
Radiology extenders -- the answer to the RT personnel shortage?, September 19, 2002
Health policy experts sound alarm over health workforce shortages, September 6, 2002
University of Michigan trims employee turnover without breaking the bank, August 1, 2002
Copyright © 2002 AuntMinnie.com