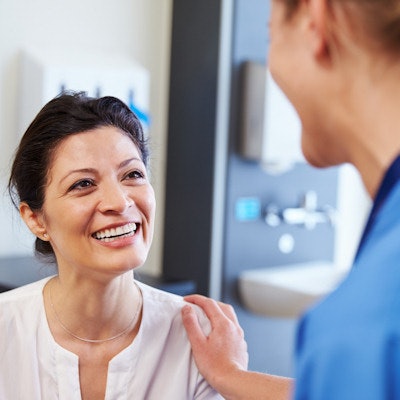 The Patient Protection and Affordable Care Act (ACA) of 2010 has benefited low- and middle-income women since its implementation, according to a study published online March 21 in the American Journal of Preventive Medicine.
"After the ACA was fully implemented in 2014, more women in low- and middle-income groups were able to find affordable insurance coverage and access acute and preventive healthcare services than they had previously," said study lead author Dr. Lois Kaye Lee of Boston Children's Hospital in a statement released by the journal. "In addition, women in all income groups reported greater uptake of preventive healthcare screenings and influenza immunization."
The study included data from more than 41 million women between the ages of 19 and 64 taken from the National Health Interview Survey. The data were categorized into the same low-, middle-, and high-income groups used by the ACA to determine Medicaid eligibility.
The investigators found the following:
Before the ACA was implemented, 40% of low-income survey respondents were uninsured. After the ACA, the uninsured rate for low-income women dropped to 17% in 2014 and 11% in 2016.
The rate of physician visits within a year among low-income women increased 4% between 2014 and 2017.
Preventive care screenings and inoculations increased by 7% among women across all income groups during the same period, including blood pressure and cholesterol screenings as well as flu shots.
The ACA improved women's access to healthcare because it addressed inequities in insurance premiums between women and men, denial of coverage for pre-existing conditions such as pregnancy, and lack of coverage for basic services and prescriptions, Lee and colleagues noted.
"Given current debates around the ACA and women's historical challenges obtaining healthcare, this research is important to highlight how women's access and affordability of care have improved as a result of the ACA," Lee said. "Efforts to alter the ACA should consider the impact of policy changes on women's health and preventive care."