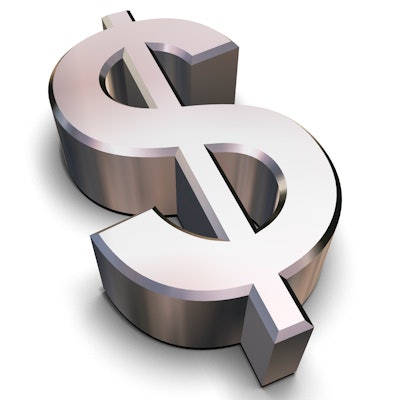 In today's healthcare landscape, there is a greater focus on practice billing processes as a critical element in improving patients' satisfaction with the practice. According to InstaMed's "Trends in Healthcare Payments Eighth Annual Report: 2017," released in May 2018, "Consumer loyalty is increasingly tied to the healthcare payments experience as 65% of consumers would consider switching healthcare providers for a better healthcare payments experience."
This dissatisfaction with the healthcare payment experience is apparently a big issue for patients, so offering electronic payment options is essential to your practice in today's environment, where almost any kind of transaction can be done online without using traditional payment systems such as paper checks or cash.
Amazingly, there are still some radiology practices that do not accept charge cards or e-check payments, instead accepting only paper checks by mail. Here are several reasons why a radiology practice should accept electronic payments.
Increased use of healthcare spending accounts
An increasing number of people are opting to pay into health savings accounts (HSAs), flexible spending accounts (FSAs), and other types of healthcare spending accounts. Individuals put money away in these accounts that can only be used for healthcare expenses.
The accounts are designed to be used with a charge card, so if a radiology practice does not accept card payments, patients with HSA/FSA funds are greatly inconvenienced; they will have to pay the practice with their own money and wait for reimbursement from the HSA/FSA account. In 2016, there were 20 million HSAs with an average balance of more than $2,500 in each.
Patient preference
Patients simply prefer to pay their medical bills with a charge card. In fact, according to the InstaMed study, 50% of consumers prefer using charge cards for their medical bills, while only 21% want to use checks to make healthcare payments.
By accepting credit or debit cards, you allow patients to make payments themselves through online portals -- another preference of today's healthcare consumer. When patients want to pay with a card but cannot, their frustration can result in unnecessary calls to the practice's call center, which will cost your practice time and money as well as good will with your patients.
Get paid faster
Accepting electronic transactions ultimately leads to faster payments from patients. When patients mail a paper check, that check must go through the postal service and then be manually processed in order to post payment, all of which can take up to 21 days.
Charge card payments are posted within 72 hours, and they also reduce the administrative burden on your practice because they can be processed electronically, avoiding human intervention and reducing the possibility of error. The time elapsed from the date of service to the date the payment is posted will be expedited, leading to faster payments.
Conclusion
Patients are now consumers who are empowered to make a choice about where they go for care, and they expect to have a similar choice when it comes to their payment experience. While we do not suggest that radiology practices completely do away with accepting paper checks as a form of payment, practices should evaluate the benefits of accepting electronic payments in the form of charge cards and e-checks.
It is clear that patients are demanding a smoother payment process, and those in the healthcare space can ease the process by offering a variety of different payment options for patients -- including the option to pay with a charge card.
Rebecca Farrington serves as the chief revenue officer for Healthcare Administrative Partners. She has more than 20 years of experience in healthcare sales and management roles, focusing on hospital-based and physician revenue cycle management.
The comments and observations expressed are those of the author and do not necessarily reflect the opinions of AuntMinnie.com.