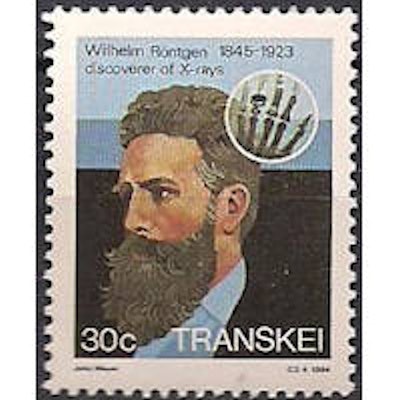 The German Radiological Society (DRG) noted that February 10 is the 100th anniversary of the death of Wilhelm Conrad Roentgen, the German physicist who discovered the x-ray.
"Hardly any other discovery than the x-rays named after him has had such a strong impact on medicine -- and created so many diagnostic and treatment options for patients," the DRG said in a news release.
Roentgen made the discovery on November 8, 1895 in Würzburg, while researching emissions generated by discharging electrical current in so-called "Crookes tubes." He noticed that when he shielded the tube with heavy black cardboard, emissions caused a platinobarium screen nine feet away to glow, and he determined the fluorescence was caused by invisible rays originating from the tube.
The first x-ray published showed his wife Bertha's hand and is dated December 22, 1895. The news of Roentgen's discovery spread quickly among experts and the general public and Roentgen was honored with the Nobel Prize in Physics for the discovery on December 10, 1901, at the first Nobel Prize ceremony.
Roentgen died in his Munich apartment on February 10, 1923, at the age of 78.
Visitors are welcome to visit Roentgen's birthplace in person in Remscheid-Lennep, or virtually via a site hosted by the German Roentgen Museum, DRG noted. More information on the history of medical radiology in Germany can also be found on the DRG's website.