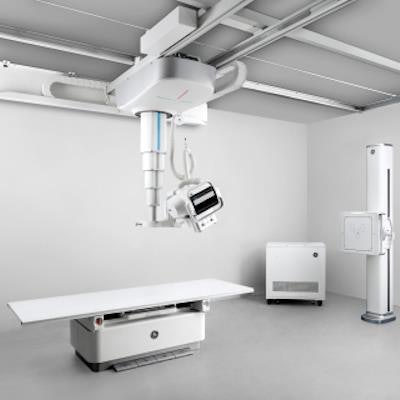 GE Healthcare has released Definium Tempo, a new digital x-ray system with fixed overhead tube suspension.
The system is intended to offer radiologists and technologists "personal assistant" tools, with a tube-mounted console that allows for patient and protocol selection, technique modification, and positioning at the patient's side in the scanner.
The device also includes features that automate system positioning to improve ergonomics for the technologist, and its Intelligent Workflow Suite offers workflow tools that combine 3D video camera, computer vision, and video analytics, according to GE.
Definium Tempo also includes GE's Helix 2.1 advanced imaging processing for quadruple-resolution images, the company said.