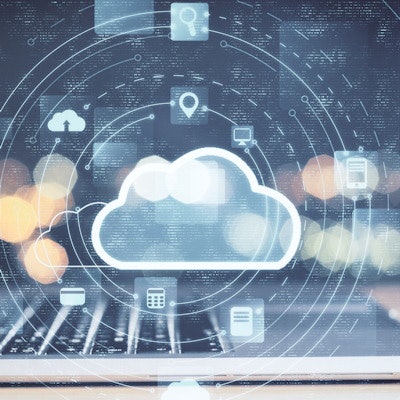 Despite an initial lag in cloud adoption, the healthcare sector is now embracing this technology in various parts of their business to provide value-based care, improve access to information, and ease burdens on overworked providers.
But is it realistic to expect that healthcare will eventually move everything to the cloud?
While a hybrid or multicloud approach has long been thought to be just one of the steps in healthcare's transition to the cloud, for many organizations, it may be the ultimate end game. The vast majority of organizations shifting to public cloud are adopting a mix of hybrid and multicloud operating models as part of their cloud strategy.
This approach provides a more flexible and modern architecture that enables healthcare organizations to improve their agility and security, support business continuity and disaster recovery efforts, and leverage computing power for AI and machine-learning applications that enhance medical decision making and patient care.
A variety of clouds
Cloud computing in healthcare may have had a slow start, but it's going to grow considerably over the next decade. The global healthcare cloud computing market is projected to surpass $201 billion by 2032, reaching a compound annual growth rate of 17.6% in nine years. While private cloud currently dominates deployment methods, the use of hybrid cloud is expected to grow substantially in the coming years as it becomes a preferred choice for many healthcare organizations.
So, why are healthcare organizations opting for hybrid or multicloud rather than developing a path for full cloud adoption? There could be a variety of reasons, depending on the individual needs or unique circumstances they face.
For some, hesitation stems from perceived financial barriers. Understanding the different cost structures tied to cloud usage may initially be intimidating for healthcare organizations. One concern would-be converts cite is the thought of forgoing a one-time capital expense for a data center in favor of cloud services, which are an ongoing operating expense. Using software as a service model, in this respect, can sometimes create near-term budgeting challenges.
On the other hand, however, the elimination of many infrastructure and IT related costs -- as well as reducing implementation challenges -- is a notable perk of cloud usage. The move commonly results in significant cost savings in the intermediate and long run.
Other healthcare organizations may have an issue with manpower. Years of medical data can take a long time to digitally format for upload to the cloud. Add in the different kinds of records, such as medical images and prescriptions that must be input and stored differently, and this can add up to a significant project that requires dedicated resources.
And for others, connectivity may be the challenge. For example, many rural hospitals and healthcare providers are hampered by limited and unreliable broadband services. This makes full cloud implementations impractical when uptime and access to patient data cannot be compromised.
Benefits of hybrid cloud
Going with a mix of public and private clouds, as well as on-premise implementations, can help healthcare organizations address their challenges, meet resource and regulatory requirements, and derive the most benefits from modern technology.
Among the advantages of a hybrid cloud approach are the following:
Scalability and flexibility: Healthcare organizations experience varying workloads and demands, so a hybrid cloud offers the flexibility to scale up or down as resources are needed. They can quickly expand their infrastructure by utilizing public cloud resources for temporary spikes in demand, such as during the pandemic or when deploying new healthcare applications, without making significant upfront investments.
Maximizing ROI for on-premise investments: Organizations who have made recent costly investment in their on-premise infrastructure, understandably, want to maximize their return on investment. There's no need to sunset on-premise software or hardware before it has reached the end of its useful life, which could mean a full cloud transition is years away. In the meantime, however, those organizations can transition other parts of their workflow to the cloud, such as long-term storage, vendor-neutral archives, and patient portal access.
Disaster recovery and business continuity: Healthcare providers need uninterrupted access to critical systems and patient data. Using a hybrid cloud model, they can replicate data and applications between on-premise infrastructure and the cloud to achieve better resilience and faster recovery in the event of a system failure or natural disaster.
Collaboration and interoperability: Hybrid cloud facilitates collaboration by enabling all stakeholders to securely share data. Jointly working on assets, moving content across infrastructure, sharing materials, and exchanging files can be particularly difficult when different teams that need access to the assets are geographically dispersed. Traditional transfer technologies bridging these different environments are slow and unreliable. A hybrid cloud approach facilitates internal and external collaboration by combining multiple cloud platforms as well as on-premise storage. This is particularly valuable for telemedicine, remote consultations, and collaborative research efforts, enabling seamless integration and exchange of information while maintaining patient privacy and security.
Adding cloud solutions from multiple vendors brings even more benefits. Healthcare organizations can select best-of-breed packages from different cloud vendors to have access to cutting-edge technologies, such as AI and machine-learning that support specialized applications like radiology, treatment planning, or automation of basic tasks.
By selecting different cloud providers based on performance and proximity to users, healthcare organizations can minimize latency and improve responsiveness of applications to deliver better care. Multicloud also can help with compliance, by putting sensitive data in cloud environments that meet regional regulations or contractual obligations. And healthcare organizations can avoid vendor lock-in and negotiate better pricing and service level agreements that help optimize costs and meet budget targets.
Before deciding to commit fully to the cloud, healthcare organizations need to consider their own distinctive needs. For example, moving all aspects of their business to the cloud may not always make sense. You may need the flexibility and redundancy that hybrid and multicloud approaches offer over the long-term.
From optimizing existing infrastructure investments and maintaining critical information onsite, there is a case for keeping some on-premise systems -- and moving other aspects of care to the cloud to become more agile, foster greater collaboration across all stakeholders, be more flexible to address ever-changing demands, and quickly roll out cutting-edge applications that support better patient care and more efficiency in operations.
AJ Watson is chief product officer at Intelerad Medical Systems, an enterprise imaging and software developer.
The comments and observations expressed do not necessarily reflect the opinions of AuntMinnie.com or AuntMinnieEurope.com, nor should they be construed as an endorsement or admonishment of any particular vendor, analyst, industry consultant, or consulting group.