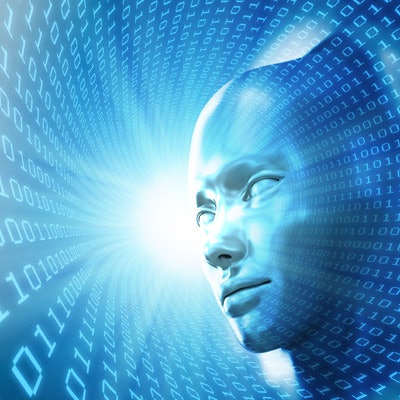 ChatGPT could become a significant aid in clinical radiology, according to a team at George Washington University in Washington, DC. They discussed the chatbot's potential benefits in a paper published March 25 in the Journal of the American College of Radiology.
"It is important to carefully assess the challenges and ethical considerations before implementing chatbots or any other AI system in clinical practice," wrote lead author Ahmed Ismail and colleagues.
Or did they write that?
As a disclaimer, the authors noted that 64.5% of the words in the opinion paper, including the sentence above (italicized for emphasis in the JACR paper), were written wholly by ChatGPT.
"While this may raise some ethical concerns or elicit 'gasps' from readers, it also opens the door for further discussions regarding the inevitable direction of content creation through AI-powered chatbots," the authors wrote.
The public release of ChatGPT on Nov 30, 2022, garnered its first million users within five days. The chatbot also quickly became a popular choice for a wide range of natural language processing tasks. With that, OpenAI's ChatGPT and deep-learning models have the potential to greatly impact the field of radiology, according to the authors.
For instance, article writing can significantly be augmented by using ChatGPT as a virtual assistant in steps such as literature search, generation of tables/graphs, content paraphrasing/organization, journal readership/style adaptation, and possibly even translation for non-native English speakers, they wrote.
While journals appear to have made the decision to not consider ChatGPT as a co-author, at the very least, its current version provides the ability to deliberate on general aspects of a topic, the authors wrote. Moreover, while it is presently impressive, future iterations may provide even more specialized content, especially once connected to the internet, they stated.
Yet so far, the benefits of the chatbot may best be realized in efforts to educate patients, the authors suggested. ChatGPT can aid patients before radiologic-guided procedures, with potential examples including the following (written by the chatbot):
Providing information and answering questions: It can provide patients with information about their upcoming procedure, including details about what to expect, preparation guidelines, and the associated risks and benefits.
Assessing patient readiness: It can be used to assess patients' readiness before scheduled procedures. By asking questions and engaging in a conversation with patients, ChatGPT can help identify and address any areas of concern or misunderstanding beforehand.
Providing support and reassurance: It can provide support and reassurance to patients who may be anxious about upcoming procedures. By engaging in a conversation with patients and providing information and support, ChatGPT can help reduce stress and potentially improve patient outcomes.
"ChatGPT can support the shift of clinical radiology to a patient-centered model without placing a greater strain on radiologists or medical infrastructure," the authors suggested.
Further research is warranted, with ample opportunities soon to become available, the team noted. On February 7, Microsoft announced the incorporation of ChatGPT technology into its Bing search engine and Edge browser, with applications in Microsoft's Office suite to follow.
"To fully realize the potential of ChatGPT in radiology, further research and development are needed to ensure the safe and responsible use of the technology," the actual authors concluded.