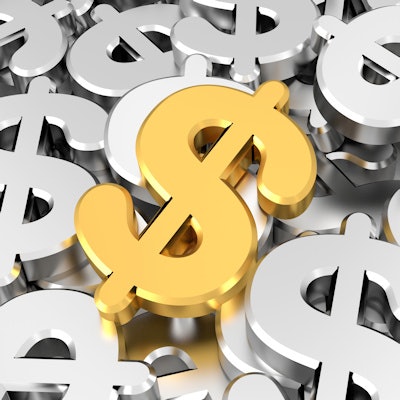 It may take value-based reimbursement models -- and perhaps radiologists buying the software themselves -- to drive adoption of radiology artificial intelligence (AI), according to a new article published online in Radiology: Artificial Intelligence.
Reimbursement for radiology AI in fee-for-service environments is likely to remain challenging, and sustained adoption of the technology may not occur within traditional Medicare payment models, according to a special report by Dr. Melissa Chen of the University of Texas MD Anderson Cancer Center; Dr. Lauren Parks Golding of Triad Radiology in Winston-Salem, NC; and Dr. Gregory Nicola of Hackensack Radiology in Hackensack, NJ.
"However, as payment systems evolve toward more mature value-based payment models where measuring improvement in quality becomes increasingly important at decreased costs, AI becomes a valuable tool for radiologists and health care systems," Chen et al wrote. "The entity that receives the most benefit likely will pay for AI, and ultimately may consider this payment simply the cost of doing business."
The authors acknowledged some positive developments for reimbursement of AI technology in 2020. In September, the U.S. Centers for Medicare and Medicaid Services (CMS) established a new technology add-on payment (NTAP) in its Inpatient Prospective Payment System (IPPS) that provided payment for the use of Viz.ai's software in the diagnosis and treatment of large-vessel occlusion stroke. What's more, CMS valued a new Current Procedural Terminology (CPT) code for the diagnosis of diabetic retinopathy within its Medicare Physician Fee Schedule (MPFS).
Enthusiasm should be tempered, however, over the NTAP decision, according to Chen and her co-authors.
"This payment is only available for three years and it is unclear how CMS would make permanent DRG adjustments for the new technology," they wrote. "Historically, CMS has lowered NTAP reimbursement after the initial year."
In addition, it's unclear if other AI-driven algorithms would be considered new technology.
As for the MPFS, its current structure and the methodology for valuing practice expenses can't adequately capture the value of AI, making reimbursement through this payment system a continuing challenge, according to the authors.
However, the shift toward value-based payments will make AI more valuable for radiologists, according to the authors. Thanks to its data mining capabilities, AI could, for example, automatically extract quality metrics from imaging reports, making it easier for radiologists to earn bonus payments under Medicare's Merit Incentive Payment System (MIPS).
"In this scenario, radiologists should be willing to pay for AI, as it provides value to their practice," the authors wrote. "In the long term, AI could facilitate the development of meaningful metrics that could be linked to outcomes, such as pathology, with information that may need to be extracted from the electronic medical records."
The authors also noted that alternative payment models (APMs) could be the future for radiologists. In APMs, AI algorithms that can reduce costs and improve the overall health of patients would be valuable to health systems or payers, according to the authors.
"Examples include tools that could predict future disease states based on imaging examinations to allow for early intervention or the ability to assess the best therapeutic drug or intervention based on specific imaging features of a cancer," they wrote. "These types of AI algorithms could theoretically decrease overall cost of care and improve patient outcomes, and in this scenario physicians or health systems may be willing to pay for tools that improve population health in this way."