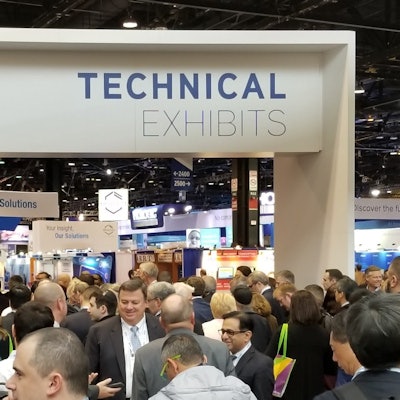 Computer-aided detection (CAD) software developer iCAD is showcasing its Breast Health Solutions suite, including the expanded ProFound AI platform, at RSNA 2019 in Chicago.
ProFound AI for digital breast tomosynthesis (DBT) is the first artificial intelligence (AI) software for DBT to be cleared by the U.S. Food and Drug Administration, according to iCAD. The company will also feature software for 2D mammography and breast density.
In addition, iCAD will discuss plans for the future, including software that lets clinicians consider patients' prior images and prospective breast cancer risk assessment over time.