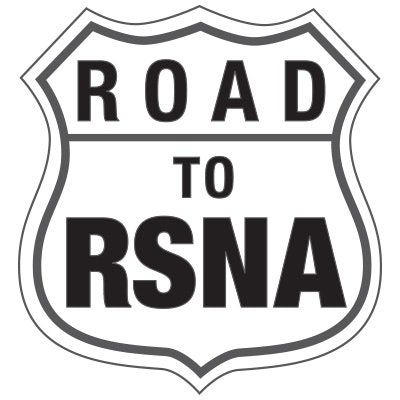 Welcome to the first installment of this year's Road to RSNA preview of the RSNA 2019 meeting in Chicago. For the 11th year in a row, we're providing a modality-by-modality overview of select scientific presentations to serve as your guide to events at McCormick Place.
Our journey along the Road to RSNA begins with our preview of artificial intelligence (AI), a topic that's once again primed to take center stage at the meeting. The widespread initial concern that AI would soon replace radiologists now seems like a distant memory, as AI research is largely focused these days on augmenting radiologists and improving the practice of radiology and, consequently, patient care.
Algorithms that serve as a triage tool -- prescreening certain types of imaging studies and alerting radiologists to the probability of a critical finding -- remain a popular area of interest. For example, in one presentation at RSNA 2019, researchers will report that deep-learning software for detecting intracranial hemorrhage can speed up report turnaround times and reduce the length of hospital stays for patients.
Research has also increased on applying AI with radiomics to assess risk, as well as monitor and predict response to treatment. In one study, researchers found that an AI algorithm can estimate future healthcare expenses for a patient based on analysis of a chest radiograph.
Importantly, there's been a flurry of activity in applying AI algorithms during the image acquisition process, showing potential for sharply lowering radiation dose and image scanning time. A number of presentations will highlight how using AI helps improve diagnostic performance for radiologists.
A type of AI algorithm called generative adversarial networks (GANs) is showing promise for a variety of applications, including producing synthetic images and enabling models to be trained with normal exams to detect anomalies. On a modality basis, mammography and radiography -- particularly chest x-rays -- remain prominent, although AI is clearly being investigated for use with all modalities.
See below for previews of these and other AI-related scientific talks at this year's RSNA meeting. Of course, these are just a sample of the content on offer; hundreds of other scientific sessions, scientific posters, refresher courses, and educational exhibits on AI topics also await attendees. For more information on those presentations and other abstracts in this year's scientific and educational program, view the RSNA 2019 meeting program.
Also, be sure to visit the AI Showcase -- formerly known as the Machine Learning Showcase. The RSNA has moved this year's event to a larger space on North Hall Level 2 to provide a central hub of AI activities for attendees.
The AI Showcase will feature well over 100 companies, a significant increase compared with last year. These firms will showcase their AI wares in over 40,000 sq ft of exhibit space in 39 20-minute vendor presentations throughout the week at the AI Showcase Theater and in the new Hands-on Classroom.
In addition, the AI Showcase will host the RSNA Deep Learning Classroom, which will offer 14 courses for practicing radiologists. What's more, a special RSNA exhibit will demonstrate how AI and other decision-support tools can be incorporated and be effective in the radiology workflow.