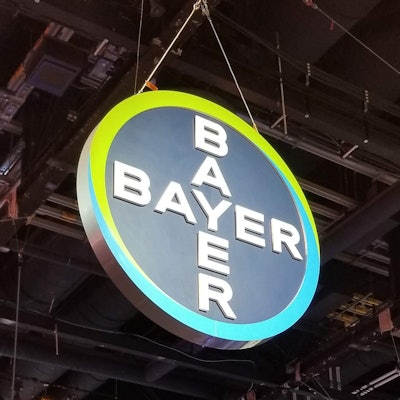 Bayer and biotechnology firm Bicycle Therapeutics have entered a strategic collaboration to develop novel targeted radionuclide therapies in oncology.
Bicycle is developing a class of therapeutics using proprietary bicyclic peptide technology. Bicyclic peptides are peptides consisting of nine to 20 amino acids that can be synthetically manufactured and bind to targets with high affinity and selectivity, according to the company.
Under the agreement, Bicycle will receive a $45 million upfront payment, according to company officials. Bicycle will utilize its proprietary phage platform to discover and develop bicyclic peptides, while Bayer will be responsible for, and fully fund, all further preclinical and clinical development, manufacturing, and commercialization activities.