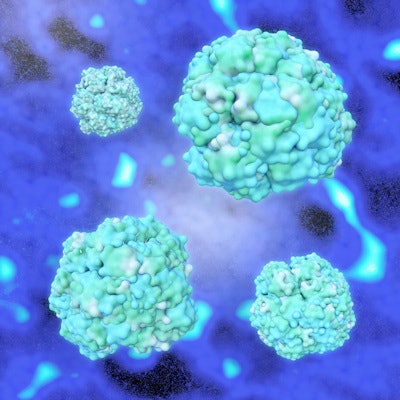 Accuray is highlighting trial data suggesting that stereotactic body radiation therapy (SBRT) offered by the company's CyberKnife system better preserves urinary continence and sexual function in men with localized prostate cancer.
The findings come from the Prostate Advances in Comparative Evidence (PACE-A) trial, a randomized, multicenter study that compares SBRT to surgery for prostate cancer. The data was presented at the American Society of Clinical Oncology Genitourinary Cancers Symposium (ASCO GU) in San Francisco. A total of 123 men from 10 U.K. centers were enrolled in the trial, with 59 treated with SBRT and 50 with surgery.
The study showed that at two-year follow-up, 4.5% of patients treated with SBRT reported needing to use urinary pads compared to the 47% in the surgery group. Patients treated with SBRT also reported better sexual function after two years than those who underwent surgery.
The study also found that while moderate or serious bowel problems were not reported by many participants, those treated with SBRT were more likely (16%) than surgical patients (0%) to report minor problems, Accuray said.