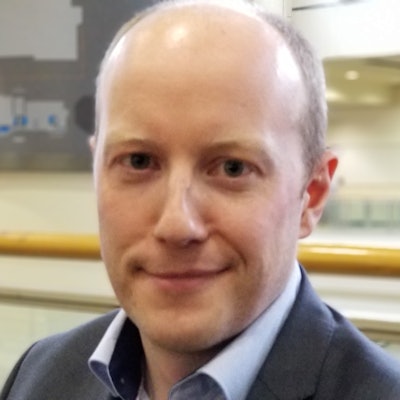 News of the deal between Siemens Healthineers and Varian Medical Systems will have caught many industry onlookers off guard on Sunday evening. But our analysis indicates that the acquisition should be a win-win for both companies.
Flotation of the Siemens Healthineers business segment on the German stock market raised a few eyebrows back in 2017, but with Siemens AG retaining 85% of the stock, many observers postulated little change to the fortunes of the well-known business, an unwieldy technical hardware leader facing an uphill battle in an increasingly digital market.
However, the Varian deal has just made it very clear that Siemens Healthineers has emerged from the initial public offering (IPO) with big ambitions and firepower to match. So, what does this mean for the future?
Win-win?
Three benefits of the deal are clear at first glance. First, Siemens Healthineers will be adding an additional mature product set to its already strong modality hardware lineup. Radiation therapy hardware (linear accelerators, or linacs), is the lion's share of Varian's business, for which it is the market leader, holding over 55% of the global installed base in 2019. Combining this with Siemens' extensive business in diagnostic imaging and diagnostics will create a product lineup that no major peer can today match.
It also opens up the opportunity for providing end-to-end oncology solutions (imaging, diagnostics, and therapy) under one vendor, a strong play in a market where health providers are increasingly looking to limit supply chain complexity and explore long-term managed service deals with fewer vendors.
Second, Varian is operating in a relatively exclusive market, with its only main competition coming from market peers Elekta and Accuray. Demand for linacs has been consistently improving in recent years, with Varian suggesting only two thirds of the total addressable market (TAM) for radiation therapy has been targeted so far.
The acquisition therefore opens a new growth market for Siemens Healthineers to offset the gradual slowing demand for its advanced imaging modality (MRI, CT) business, a more competitive and mature segment. The adoption of radiation therapy in emerging markets such as China and India is also well behind that of advanced imaging modalities, offering new greenfield opportunities near term, a rarity in most of Siemens Healthineers' core markets.
Third, Varian has grown to a size where progressing to the next level of growth will require substantial investment in operations and new market channels. Revenue growth over the last five years has been patchy, though gross margin remains strong for this sector.
If Siemens can leverage its far larger operational and sales network and apply it to Varian's product segments, none of Varian's current main competitors will have the resources to compete, unless acquired by another major healthcare technology vendor.
The digital gem
While Varian's radiation therapy hardware business has gained most attention for its potential impact on Siemens Healthineers' business, the company's software business is arguably its most valuable jewel, hitting almost $600 million in sales and 18% year-over-year growth in fiscal 2019.
Many healthcare providers have become increasingly beleaguered by the challenges of digitization today, especially in terms of complex integration of diagnostic and clinical applications across the healthcare system. This frustration is especially common in oncology, which sits at the convergence of major departmental and enterprise IT systems, including the electronic medical record (EMR), laboratory, radiology, and surgical segments.
Changing models of care provision toward multidisciplinary collaboration for diagnosis and care have only intensified focus on fixing this issue, with some preferring single-vendor offerings for major clinical or diagnostic departments. The Varian software suite is one of the few premium full-featured oncology IT portfolios available today, competing mostly against main rival Elekta, generalist oncology information system modules from EMR vendors (few of which have the same capability), and a host of smaller standalone specialist IT vendors.
For Siemens Healthineers, the Varian software asset is a great fit. Siemens has for some time been gradually changing direction in its digital strategy, away from large enterprise data management segments towards more targeted diagnostic and operational products. This process began with the sale of its EMR business to Cerner for $1.3 billion back in 2015, with notably reduced marketing focus and bidding or deal activity on big imaging management deals (PACS, vendor-neutral archive, etc.) in North America in recent years.
Instead, Siemens Healthineers has channeled its digital efforts into three main areas where it has specialist capabilities:
Advanced visualization and access to artificial intelligence for image analysis
Digitization of advanced imaging hardware modalities, including driving efficiency for fleet management and radiology operations
Lab diagnostics automation
While still early in this transformation, this approach is tapping into the main challenges facing most healthcare providers today; improving clinical outcomes at net neutral or reduced cost, better managing and reducing total cost of ownership (TCO), and implementing autonomous technology to augment clinical and diagnostic practice.
Assuming Varian's integration with Siemens' broader portfolio is not too bumpy, it is already clear how the different software assets of the Varian business sit well with Siemens' digital strategy. The Aria oncology information system platform will provide an entry point for Siemens to build on clinical outcome improvement in oncology (along with Noona/360 Oncology) while also integrating diagnostic content from the Siemens syngo imaging and artificial intelligence (AI) radiology applications. Further, with growing attention on operational software to support modality fleet services and radiology operations, Siemens could translate this business into radiation therapy linac fleet management, an area currently underserved.
With no competing vendor today able to match this capability in oncology IT, the potential long-term benefits for Siemens' digital strategy with Varian far outweigh the risks of integration.
From morph suits to moon shots
As alluded to in our introduction, perhaps most intriguing is the bullish signal Siemens Healthineers has made to its customers and the wider market about its future. The Healthineers 2025 strategy identified three clear stages of transformation, with "reinforcing the core portfolio" the key aspect of 2017-2019 post IPO. The second phase calls for "upgrading" the business, focused on pushing up growth targets and earnings per share across all segments while adding capabilities in allied markets.
Judged against the criteria for the "upgrading" phase, the Varian deal has ticked all the boxes, perhaps clarifying why Siemens was willing to pay a premium.
| | |
| --- | --- |
| Siemens phase II strategic goals | How Varian Medical deal meets strategic criteria |
| Gain market share in growth markets | Radiation therapy market has strong growth potential in mature and emerging markets and a large underserved TAM. |
| Gain market share in leading healthcare provider markets | Strong market share of Varian in North America, Europe, and China at top cancer centers will provide additional customer base and opportunity to layer on Siemens' Imaging and Diagnostics portfolio. |
| Drive digital transformation across business | Varian brings approximately $575 million in software business to Siemens Healthineers, equivalent to approximately doubling Siemens Healthineers imaging IT software business in 2019 and offering new growth opportunities. It also adds more opportunity for business transformation toward products offered under operational business models with improved recurring revenue stream. |
The scale of the deal has also reinforced that the gradual untethering of Siemens Healthineers from its corporate parent Siemens AG is bearing fruit, both in terms of flexibility to make deals and the ability to use the financial firepower of its majority shareholder for competitive gain.
The acquisition, once completed in the first half of 2021, also now puts Siemens Healthineers in an exclusive club of medical technology companies with annual revenues above $20 billion, with a potential position as the third largest public firm globally (based on 2019 revenues, behind Medtronic and Johnson & Johnson).
It is therefore hard to argue that the Varian acquisition can be viewed as anything but positive for Siemens Healthineers. Given the current impact of the COVID-19 pandemic and expected challenging economic legacy, the growth potential of Varian will help to smooth the expected midterm dip in some core business over the next few years.
Yet it is the intention and message that Siemens Healthineers is sending with the Varian acquisition that is perhaps most impressive; despite the turmoil and challenges facing markets today, the company fundamentally believes in its strategy to reinvent its healthcare business and target precision medicine long term.
Its major competitors should sit up and take note: Siemens Healthineers is fast reestablishing itself as a leading force within healthcare technology. The morph suits of the "Healthineers" brand launch was just one small step on this journey; the Varian acquisition is going to be one great leap.
Steve Holloway is principal analyst and company director at Signify Research, a health tech, market-intelligence firm based in Cranfield, U.K. Competing interests: None declared.
The comments and observations expressed herein do not necessarily reflect the opinions of AuntMinnie.com, nor should they be construed as an endorsement or admonishment of any particular vendor, analyst, industry consultant, or consulting group.