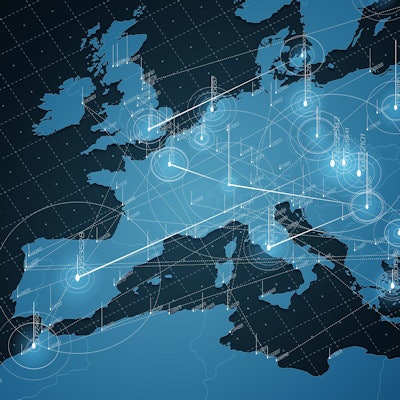 New additions to Esaote's ultrasound and imaging software portfolio will be among the company's highlights at ECR 2023 in Vienna.
In ultrasound, Esaote will be spotlighting MyLab X90, a new premium system first announced at Arab Health in January. MyLab X90 features the vendor's Augmented Insight artificial intelligence (AI) technology for workflow optimization. The company said it has also renewed its XCrystal probe family and incorporated a dual-layer eLed monitor from Barco for on-screen image display.
Meanwhile, Esaote's sister company and imaging software developer Ebit will showcase its Suitestensa platform at ECR 2023. Designed to streamline workflow management, Suitestensa includes features such as quantitative analysis software and AI tools to support reporting workflow and research, according to Esaote.
In MRI, Esaote will once again present its Magnifico Open MRI scanner for total-body imaging and its O-Scan system for standalone specialty clinics. Esaote will also host a variety of educational sessions in its booth at the congress.