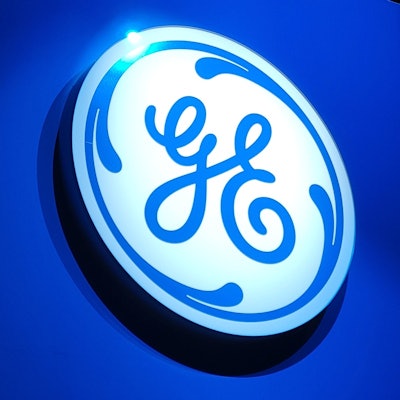 GE HealthCare is recalling its 600 and 800 Series nuclear medicine systems after identifying an issue with two safety mechanisms that could potentially lead to a "catastrophic fall" of a detector and potentially trap or crush patients.
The recall has been classified by the U.S. Food and Drug Administration (FDA) as Class I -- the most serious type of recall. Although eight complaints have been received, no injuries or deaths have been reported related to this issue, however.
The recalled systems include the following:
Brivo 615
Discovery NM 630
Optima 640
Discovery NM/CT: 670 DR, 670 ES, 670 Pro, 670 CZT
NM: 830, 830ES
NM/CT: 850, 850 ES, 860, 860 ES, 870 CZT, 870 DR, 870 ES
The two identified safety mechanisms are designed to prevent uncontrolled detector movement. First, a ball screw that serves as design mitigation for the suspended mass of the detector may fail, according to the FDA report. Also, some devices are missing a safety key that should prevent the detector from a catastrophic fall when the ball screw fails, the FDA said.
If the ball screw fails and the safety key is missing, the 1,212-lb (550-kg) detector could fall, potentially crushing or trapping a patient, according to the recall notice.
GE Healthcare in December 2022 sent customers an urgent medical device correction letter to inform them of the issue, recommending they stop using these nuclear medicine systems until an inspection is completed by company service technicians. They also requested that customers complete the letter's acknowledgment response form and send to Recall.40901@ge.com.
In January, the company said that customers would be contacted by a GE HealthCare representative to arrange for the inspection and any needed corrections. The safety key in the systems is not visible to or accessible by the patient or the technician who operates it.
Customers with questions about this recall should contact GE HealthCare Service at 1-800-437-1171 or their local Service Representative.
"Patient safety is our top priority. We have completed nearly all inspections of potentially impacted devices to ensure the safety key mitigation was appropriately implemented and cleared those systems for clinical use. There are no reports of patient injury or detector collapse as a result of this issue," a GE HealthCare spokesperson said.