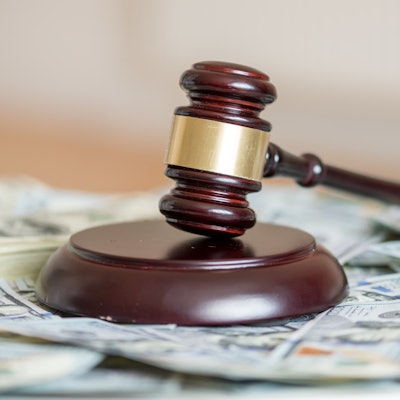 The American Registry of Radiologic Technologists (ARRT) has won a court decision against a radiologic technologist (RT) who allegedly falsified having ARRT credentials.
The ARRT said it obtained a permanent injunction and monetary award against Carlos Gonzalez Jr. in a U.S. District Court in Minnesota. The ARRT claimed that Gonzalez had falsified having credentials from the group in order to gain employment as an RT.
The ARRT noted that Gonzalez was certified by the ARRT only through 2004, but the group discovered in December 2018 that he presented a valid credential card when applying for a position as a nuclear medicine technologist in Florida.
His employer contacted the ARRT to confirm his accreditation while investigating allegations that he was stealing credit cards from patients, according to court documents. Gonzalez admitted that he falsified the credential card while using someone else's card and replacing their personal information with his own.
The ARRT said it reached an agreement with Gonzalez to settle the case, but Gonzalez a short time later again allegedly submitted falsified ARRT credential cards to obtain employment in 2000. That led the ARRT to begin the legal process that culminated in the current case.
The judge in the case awarded the ARRT $20,000 for breach of contract and $37,000 for trademark infringement. Gonzalez was also barred from using or reproducing ARRT trademarks or certification marks and was ordered to pay the group $116,000 in attorney fees.