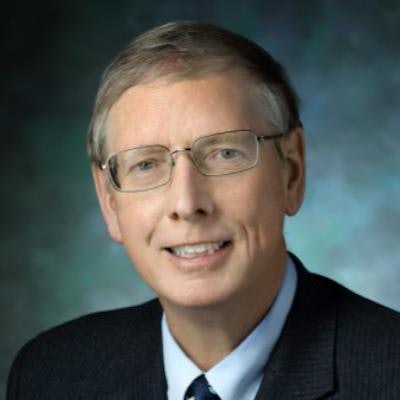 VANCOUVER, BC - It's time to embrace a new identity in nuclear medicine -- namely, that of the "nuclear oncologist," said Dr. Richard Wahl in the president's address June 12 at the Society of Nuclear Medicine and Molecular Imaging (SNMMI) annual meeting.
"This field has been reinvented many times," Wahl said in his talk, in which he noted significant events over the past year.
New diagnostic and therapeutic agents, such as lutetium-177 PSMA-617 (Pluvicto, Novartis), are transforming the field. Nuclear medicine physicians now need to ensure they are involved in medical, surgical, interventional, and radiation oncology decisions to ensure the best care for patients, he said.
The new moniker is a step toward ensuring that nuclear medicine physicians have a role in the future of radiopharmaceutical therapy. The alternative is a limited role, one that allows only brief interactions with patients, he said.
To that end, in May, the SNMMI board of directors approved the term "nuclear oncologist" to define a nuclear medicine physician who works with radionuclide therapies. One cannot be a nuclear oncologist without being a nuclear medicine physician, however, because the nuclear medicine body of knowledge is essential to the role, Wahl said.
In addition, the SNMMI board voted June 11 to provide funding to support nuclear oncology fellowships for clinical nuclear oncology. The plan is to help nuclear medicine physicians integrate as key parts of patient management teams, not simply as suppliers of therapy, he said.
Other initiatives Wahl discussed included the creation of the SNMMI Mars Shot Fund, an effort to raise $100 million to help pay for research into nuclear medicine, molecular imaging, and therapy.
"There's already been a 'Moon Shot' -- and our goal is to go further," Wahl told attendees.
To date, approximately $1 million has been raised. The Mars Shot Fund is led by a board of scientists and funders, as well as a scientific advisory board, which will guide its direction. As additional funding is obtained, the board will make research money available through a grant application process.
In addition, SNMMI is advising Congress to include a line item for the Mars Shot Fund in the U.S. Department of Energy or the Department of Defense budget in the coming session.
Wahl also discussed the SMMI's artificial intelligence (AI) task force, which recently developed the RELIANCE guidelines, a set of best practices for evaluating algorithms that may be ready to be deployed in clinical practice.
"We have a problem with not having enough workforce physicians, technologists, scientists, pharmacists -- you name it -- so being helped with software tools may be valuable," Wahl said.
Wahl, head of radiology at Washington University School of Medicine in St. Louis and director of the university's Mallinckrodt Institute of Radiology, is the outgoing SNMMI president.
Dr. Munir Ghesani of Mount Sinai Health System will serve as president for the 2022-2023 term. The society announced its new slate of officers June 13 during the annual meeting.