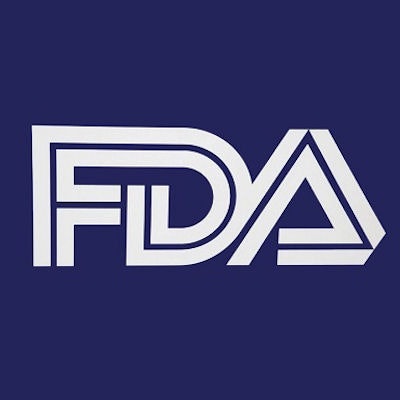 The U.S. Food and Drug Administration (FDA) has approved lutetium-177 (Lu-177) prostate-specific membrane antigen radioligand therapy (Pluvicto, Novartis) for the treatment of patients with metastatic prostate cancer.
The radiopharmaceutical drug is indicated for adult patients with prostate-specific membrane antigen (PSMA)-positive metastatic castration-resistant prostate cancer who have previously received other anticancer therapies, such as androgen receptor therapy or taxane-based chemotherapy.
In addition, the FDA approved Novartis' kit (Locametz) for the preparation of the radiotracer gallium-68 (Ga-68) PSMA, which is used in PET imaging to identify metastatic prostate cancer tumors.
Prostate cancer is the second most common cancer in men. More than 248,000 cases of prostate cancer and approximately 34,000 deaths are projected in the U.S. in 2021.
Lu-177 PSMA-617 was tested in a phase III clinical trial in 800 men with PSMA-positive prostate cancer that had progressed despite standard treatments. Approximately 38% of men had a reduced risk of death and a 60% reduced risk of progression when treated with Lu-177 PSMA-617, according to the company.
Lu-177 PSMA-617 is a radioligand therapy that consists of a targeting compound (PSMA-617) that binds to prostate cancer cells and a radioactive isotope (lutetium-177) that inhibits tumor growth.
The Society for Nuclear Medicine and Molecular Imaging (SNMMI) applauded the FDA's approval of the drug, noting that the new therapy relies on PET scans to identify and treat patients whose metastatic prostate cancers express PSMA.
"We are proud of the society members who contributed substantially to this new theranostic paradigm, as well as all of the authors who published articles on this therapy in The Journal of Nuclear Medicine," said SNMMI President Dr. Richard Wahl in a news release.
The FDA granted priority review for Lu-177 PSMA-617 in September 2021 based on positive data from the multicenter phase III VISION study, which measured overall survival and progression-free survival in metastatic castration-resistant prostate cancer patients whose disease progressed despite treatment.
The SNMMI will provide guidance and support to physicians and patients as Lu-177 PSMA-617 becomes readily available, Wahl added.