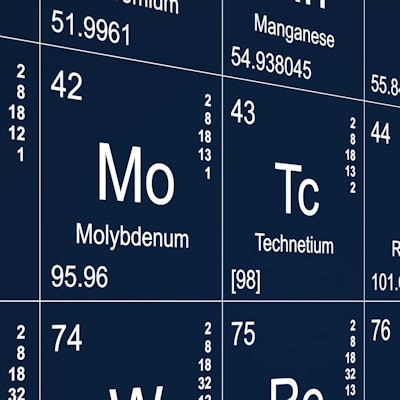 The U.S. Department of Energy's (DOE) National Nuclear Security Administration (NNSA) has set the stage to begin negotiations with four companies to produce molybdenum-99 (Mo-99) in the U.S.
The agency has completed its evaluation of applications for funding of Mo-99 production without highly enriched uranium (HEU). It has selected four companies as possible recipients based on the recommendations of an independent technical review panel:
NorthStar Medical Radioisotopes of Beloit, WI
Shine Medical Technologies of Janesville, WI
Northwest Medical Isotopes of Corvallis, OR
Niowave of Lansing, MI
With funding support from Congress, the NNSA could allocate as much as $15 million for each company, with a long-range goal of supplying approximately 3,000 six-day Ci of Mo-99 per week in the U.S.
In addition, the NNSA will continue funding the National Laboratories to advance industry efforts to produce Mo-99 without HEU.