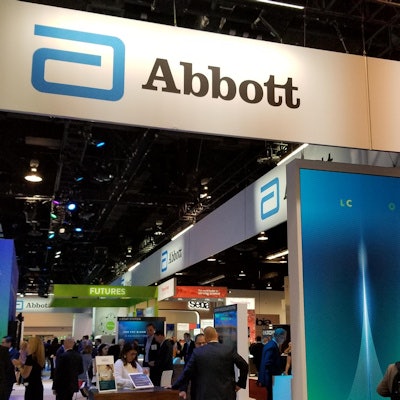 Pharmaceutical and healthcare company Abbott Laboratories has issued a voluntary recall of specific lots of two of its catheters used in coronary angioplasty procedures.
Abbott is organizing the return and replacement of 40,429 units of its NC Trek RX and NC Traveler coronary dilatation catheters (balloon diameters of 4 mm, 4.5 mm, and 5 mm). The affected products were manufactured between July 29 and December 19, 2019 and were subsequently distributed from August 16, 2019 to January 3, 2020. Abbott released on January 29 a field safety notice to physicians and hospitals that received the coronary catheters.
The catheters in question might not deflate as intended and so may increase the risk of prolonged cardiac ischemia, thrombosis, air embolism, and myocardial infarction, as well as the need for additional surgical interventions, Abbott said. The recall does not affect patients who have undergone successful cardiac procedures involving these devices.
The U.S. Food and Drug Administration has classified the issue as a class I recall. There has been one reported case in which one of the catheters failed to deflate properly, eventually resulting in a patient death.