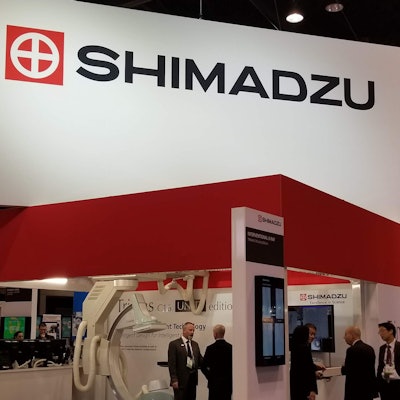 Shimadzu Medical Systems USA has made the first U.S. installation of its ceiling-mounted Trinias unity C16 interventional system in a hybrid surgical suite in South Carolina.
Shimadzu worked with its dealer CMS Imaging to install the system at Spartanburg Regional Healthcare System in Spartanburg, SC.
Trinias unity C16 is a single-plane angiography system for advanced interventional radiology procedures. The system includes Score RSM, a high-speed digital subtraction angiography (DSA) technique designed to reduce artifacts by subtracting digital frequency-processed mask images from live images without the need for a mask run.