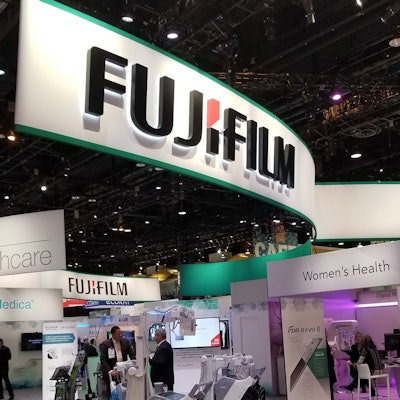 Fujifilm Medical Systems USA said it has installed its digital radiography (DR) systems at three more U.S. healthcare institutions.
Huggins Hospital in Wolfeboro, NH, has installed one FDR Go Plus portable DR system and one FDR Visionary Suite x-ray room, while John Hopkins All Children's Hospital in St. Petersburg, FL, has received four FDR Go Plus systems and one FDR D-Evo GL detector.
In addition, the Los Angeles County Department of Health Services in Los Angeles has installed 20 FDR Go Plus systems across multiple facilities, according to the vendor.