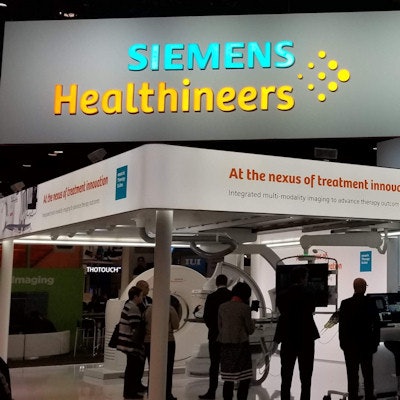 Siemens Healthineers has garnered U.S. Food and Drug Administration (FDA) clearance for its Multix Impact floor-mounted digital radiography (DR) system.
Multix Impact features wireless detectors and a free-floating flat tabletop, according to the vendor. In addition, technologists can use a touchscreen user interface on the x-ray tube, as well as continuously monitor the patient from the control room with a patient positioning camera. Graphical program selection and a patient positioning guide are available on both the in-room touchscreen and control room workstation, Siemens said.
Other Multix Impact capabilities include motorization and tracking features designed to reduce physical exertion for staff members, the company said.