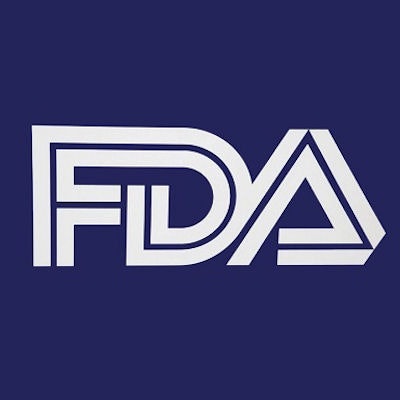 The U.S. Food and Drug Administration (FDA) has added a new warning to the prescribing information for iodinated contrast media, advising of the health risk of contrast use in children younger than 3 years who have thyroid issues.
Issued March 30, the FDA's warning pertains to the use of iodinated contrast media in young children with an underactive thyroid or a temporary decrease in thyroid hormone levels. The health risk specifically pertains to children who are given contrast as an injection through an artery or vein.
The FDA's warning notes that certain young children are at an increased risk from the use of iodinated contrast, including those who are newborns or have very low birth weight, prematurity, or the presence of cardiac or other conditions such as those requiring care in neonatal or pediatric intensive care units.
What's more, the agency said that children with cardiac conditions could be at the highest risk because they often require high doses of contrast during invasive cardiac procedures.
The FDA advised that clinicians administering iodinated contrast media to children younger than 3 consider monitoring thyroid function within three weeks after administration, in particular for the possibility of hypothyroidism or a temporary decrease in thyroid hormone levels. This advisory applies to term and preterm neonates and children with certain underlying conditions.
If thyroid dysfunction is detected in these children, clinicians should treat the patients and monitor thyroid function to avoid cognitive and developmental problems in the future. The FDA also advised that adverse events be reported to its database.
More information on the advisory is available on the FDA's website.