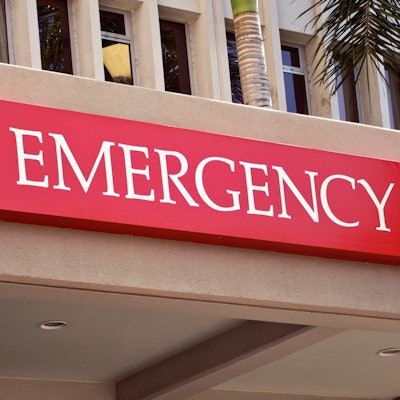 Could a staff member assigned to serve as a dedicated expeditor in the emergency department boost the efficiency of CT exams? Most assuredly, say researchers from New York, who found the new role helped reduce CT turnaround times by more than 20%. Their findings were published online in the Journal of the American College of Radiology.
The group, led by senior author Dr. Michael Recht from NYU Langone Medical Center, developed the expeditor role in response to the increasing demand for emergency CT over the past several years. Prior studies have reported some success in improving the efficiency of emergency CT workflow through a variety of measures, including increasing interdepartmental cooperation, implementing quality improvement programs, and adjusting radiologist scheduling.
For the study at hand, Recht and colleagues evaluated the benefits of having an expeditor stationed in their institution's emergency department on weekdays from noon to 8 p.m. during the months of February through April 2018. The expeditor was responsible for facilitating CT acquisition by supporting communication with emergency department providers and coordinating patient workup (JACR, December 29, 2018).
Overall, having an expeditor led to savings of 22 minutes from the time of order placement through CT workup (a 35% reduction in turnaround time) and savings of 25 minutes for CT exam completion (22% reduction), compared with having no expeditor. There were no clinically significant differences noted with the other aspects of the CT workflow.
Effect of emergency room expeditors on CT efficiency
Averages
Without expeditor
With expeditor
Time between CT order and CT workup
63 min
41 min
Time between CT order and CT exam completion
116 min
91 min
Length of stay for patients discharged after CT*
5 hrs 50 min
5 hrs 37 min
Length of stay for patients admitted after CT*
7 hrs 30 min
6 hrs 38 min
Number of CT acquisitions per day
31 exams
32 exams
*Differences were statistically significant (p < 0.05).
Furthermore, the reductions in CT turnaround times led to statistically significant decreases in length of stay for the patients -- an average decrease of 4% for discharged patients and 12% for admitted patients.
On follow-up surveys, the majority of clinicians affected by the study felt that having an expeditor improved the efficiency of emergency CT acquisition and believed the role would be a valuable resource in the emergency department. Most of the improvements to workflow seemed to stem from better communication with the CT technologists and transport services as well as exam prioritization.
Despite these benefits, the additional financial resources required to support an imaging expeditor may deter hospitals from investing in the role. To justify the increased expense, the position could be extended to cover evening and weekend shifts and include the coordination of other imaging modalities.
"We found that a dedicated expeditor role improved CT imaging in the [emergency department] setting," the authors wrote. "We believe that an expanded version of this role, which includes the coordination of the other [emergency department] imaging modalities, has the potential to greatly improve the safety and efficiency of patient throughput in this clinical setting."