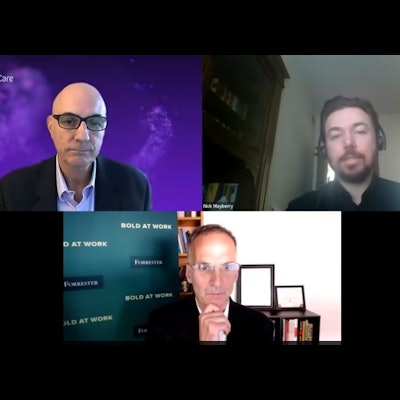 Early diagnosis of a disease may affect treatment options and the patient's ultimate prognosis. For many diseases, medical imaging plays a critical function in diagnosis and assessment of therapeutic response.
Most radiologists have encountered situations where a finding was missed that resulted in a delay of diagnosis or implementation of an inappropriate treatment plan.
In some instances, the use of AI in certain imaging protocols has been shown to improve patient outcomes and reduce hospital stays.
AI for diagnostic Imaging has been around for more than 5 years but hasn't yet been widely adopted. This may be caused by a lack of real-world validation.
Although the current pathways for reimbursement of digital diagnostics are not yet fully established, there is one universal truth when it comes to reimbursement in healthcare -- clinical utility needs to be demonstrated.
In this webinar, Franziska Lobig, Bayer Market Access Lead Radiology, discusses how Bayer is leveraging their Pharmaceutical and Clinical Expertise to assess AI applications for their Calantic Marketplace. During the presentation, she teams up with Dr. Lauren Nicola, CEO Triad Radiology Associates and AI Reimbursement Thought Leader, in a live review of how to assess clinically relevant applications for reimbursement.
Click the link below to watch the webinar.