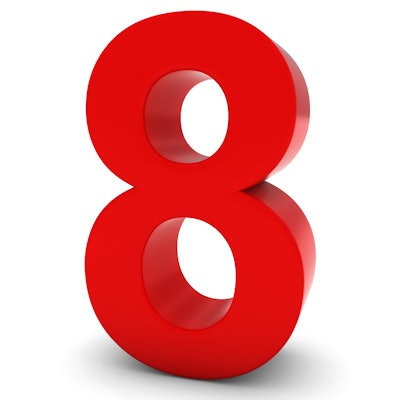 Turf battles in medicine are nothing new, and radiology is not alone in the struggle to protect territory, as outside specialties such as cardiology and orthopedics eye procedures once reserved for radiologists. So how can radiology ward off turf fights in a proactive, rather than reactive, manner?
To cope with territory incursions, radiology must embrace its role as a clinical specialty, rather than solely a diagnostic one -- and radiologists need to commit to sticking together, said presenter Dr. Christian Loewe from the Medical University of Vienna. He spoke on the topic at ECR 2017 last week.
"We need a clear analysis of the specialty's strengths and weaknesses, and to keep in mind that we're radiologists first," he said. "Turf battles, both outside radiology and inside it, only weaken us."
8 ways to win turf battles
Radiology must find smart ways to deal with turf battles that do not involve fighting another specialty to the death -- a practice that can negatively affect patient care, according to Loewe. He offered eight proactive measures radiologists can take to ensure they are in their rightful place in the healthcare continuum:
Be one step ahead. Radiologists must continue to expand the limits of the specialty, looking for new techniques and therapies. "Our specialty's borders are not naturally defined, and we can take advantage of that," Loewe said.
Be available. After introducing or developing a new technique, exam, or treatment, make it available. "If we convince referring physicians of the value of a new exam, but don't provide it, we're opening the door for others to fill the gap," he said.
Be accessible. "We have to shift from diagnostic radiology to clinical radiology, and take the lead as advocates for our patients," he said. "This will help us avoid being replaced by machines."
Be well-trained. "Our training and education is the basis of our success," Loewe said.
Be subspecialized. The imaging field has become too big for general radiology to cover everything, Loewe said. So subspecialization is key to radiology's success -- but keep it balanced. "We're radiologists at base -- the subspecialization is in addition," he said.
Be together. Radiology needs to stay together rather than fragment into other specialties, according to Loewe. "We don't want turf battles between radiology subspecialties to dilute our strength," he said.
Be transparent. Document what radiology contributes to the healthcare enterprise and what it means for patients, and then share it with referring colleagues and hospital administrators, Loewe said.
Be focused. The patient should be at the center of radiologists' interest. "Patients are first," Loewe said.
What's the bottom line? Fights over territory incursions -- whether from inside or outside the specialty -- can negatively affect patient care.
"In the end, the most qualified person to perform a procedure or treatment should be the one responsible for doing it," he concluded. "So we should ensure that, in as many situations as possible, radiologists are the most qualified providers."