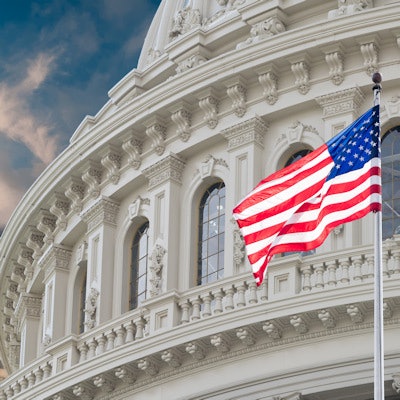 Once again this year, physicians are uncertain about the amount of reimbursement reduction they will suffer from Medicare cuts. If things are left unchanged, Medicare providers will face a reduction of approximately 8.5% across the board, without considering adjustments made to specific procedure codes. In recent years last-minute congressional action has mitigated the effect of certain statutory requirements.
The American College of Radiology (ACR) joined with 23 other specialty societies to issue a letter to House and Senate leaders, urging them to act. Currently on the table is H.R. 8800, the Supporting Medicare Providers Act of 2022, which would provide a 4.42% positive adjustment to the Medicare Physician Fee Schedule (MPFS) conversion factor. In addition, the letter urges consideration of "additional new funding for the explicit purpose of increasing the non-facility/office-based practice expense relative value units."
A thorough explanation of the issues, along with a copy of the coalition's letter, is contained in the ACR's Advocacy In Action newsletter. The letter from the coalition of specialty societies follows a letter signed by 46 senators to Leaders Schumer and McConnell, urging them to address the imminent physician payment cuts.
The 8.5% cut comes from two statutory requirements that must be implemented, absent congressional action. The first is the MPFS reduction of 4.47% that we described in our recent review of the 2023 final rule. In addition to required budget neutrality adjustments, this figure reverses a 3% positive adjustment that expires at the end of 2022.
The other factor is the Pay-As-You-Go Act of 2010 (known as PAYGO), which mandates a 4% sequester on Medicare payments to offset the federal budget deficit. Since the law's enactment, a PAYGO sequester has been waived by Congress each time it might have been invoked. The current waiver expires at the end of 2022, but we are confident that the decade-long trend of suspending the statutory PAYGO sequestration will continue for 2023.
On top of these cuts, practices will see a year-over-year reduction in Medicare revenue due to full reinstatement of the sequester that was suspended during the COVID-19 public health emergency. The sequester will continue at 2% of Medicare payments to physicians for all of 2023 after being phased in during 2022 (0% for 3 months, 1% for 3 months and 2% for 6 months).
Interested physicians and practice managers are urged to write their representatives in support of H.R. 8800, which now has over 100 co-sponsors, and contact their professional societies. We will continue to monitor and report to our readers on any action that will mitigate these reimbursement reductions.
Sandy Coffta is the vice president of client services at Healthcare Administrative Partners.
The comments and observations expressed are those of the author and do not necessarily reflect the opinions of AuntMinnie.com.