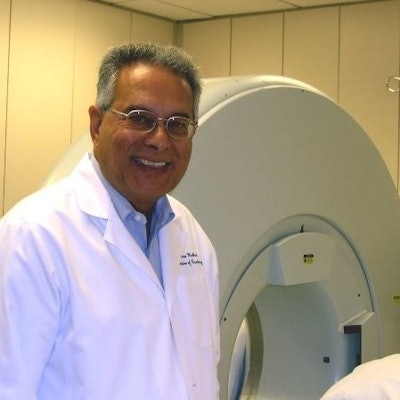 The Society for Nuclear Medicine and Molecular Imaging (SNMMI) has bestowed its Georg Charles de Hevesy Nuclear Pioneer Award on Nizar Mullani of 3Gen.
Mullani, one of the pioneers of the first PET prototypes, received the award for outstanding contributions to the field of nuclear medicine. Along with colleagues Michel Ter-Pogossian, PhD; Michael E. Phelps, PhD; and Edward J. Hoffman, PhD, Mullani developed a series of prototype tomographic PET scanners from which today's clinical systems are directly descended, the SNMMI said.
His contributions to PET designs included multislice scanners and fast scanners using Cesium Fluoride detectors, and he published the first validation of the use of time-of-flight information in PET to improve image quality.
Currently a partner at 3Gen and president of Translite, Mullani has also served as an associate editor of the American Journal of Physiological Imaging, as well as a reviewer for The Journal of Nuclear Medicine, Transactions Nuclear Science, and the Journal of Computer Assisted Tomography. He also served on the Member Site Visit Review Committee for the National Institutes of Health and the U.S. Department of Energy.
The list of previous recipients of this award includes numerous Nobel laureates, such as Ernest Lawrence, PhD, who built the world's first cyclotron for the production of radionuclides, and Glenn Seaborg, PhD, who discovered more than half a dozen new elements, the SNMMI noted.