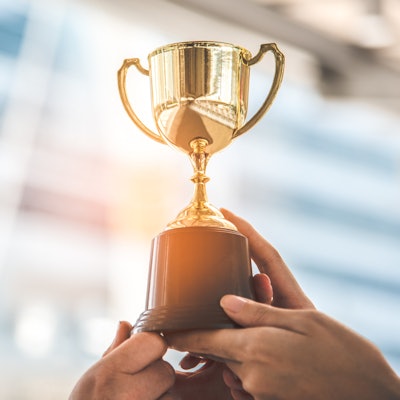 A radiation therapy scientist is one of four beneficiaries of the National Comprehensive Cancer Network's (NCCN) cancer leaders awards, which honor those "who [have] made a remarkable difference in improving the lives of people with cancer."
Dr. Donna Powell is a senior scientist for NCCN's radiation therapy and imaging programs. She has received the Pat Daulerio Employee of the Year for exemplifying NCCN core values, the network said.
Joining Powell are the following awardees:
Theresa Franco of Nebraska Medicine in Omaha, who has received the NCCN Board of Producers Award for "exemplary service of NCCN's mission."
Dr. Forrest Marc Stewart, of the City of Hope in Duarte, CA, who has also received the NCCN Board of Producers Award.
Dr. Douglas Wood of the University of Washington School of Medicine in Seattle, who is the Rodger Winn Award recipient for his work on NCCN clinical practice guidelines for oncology.
"We are fortunate that NCCN's mission is supported by so many dedicated people," said BCCN chief executive officer Dr. Robert Carlson. "These honorees, and so many others that we work with, are always looking for new and better ways to improve lives for all people with cancer."