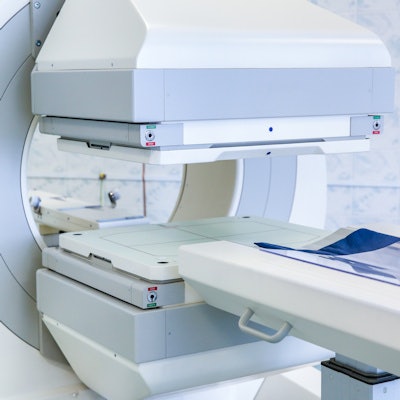 The International Atomic Energy Agency (IAEA) has published a quality control guide for SPECT/CT for nuclear medicine physicists, specialists, and radiation technologists.
The document, titled SPECT/CT Atlas of Quality Control and Image Artefacts, features three main sections:
Usage of CT and SPECT images and currently available systems
Quality control procedures for the operation of SPECT and SPECT/CT systems in routine clinical practice
Thirty-nine case studies of potential image artifacts from sources ranging from hardware malfunctions to user- and patient-induced artifacts
"Possible image abnormalities related to machine, user, or patient factors might not be recognized by nuclear medicine professionals, which could ultimately hinder optimal patient management," said Dr. Debbie van der Merwe, IAEA's head of the dosimetry and radiation physics section, in a statement. "The case studies illustrated in the SPECT/CT atlas will help practitioners identify and eliminate these abnormalities."