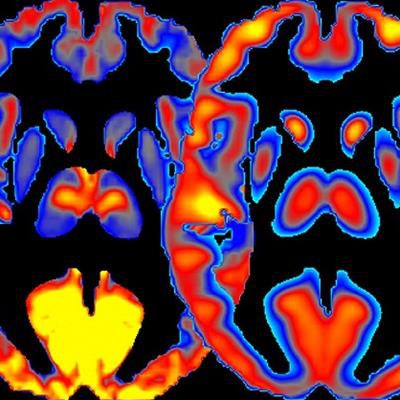 Data from a combination of FDG-PET and functional MRI (fMRI) scans revealed the extent to which alcohol intake can alter patterns of energy use and neuronal activity in the brain, according to an article published online February 11 in Nature Communications.
Researchers from the U.S. National Institutes of Health (NIH) measured glucose metabolism on brain FDG-PET scans and blood oxygenation levels on fMRI scans of 68 individuals who consumed different amounts of alcohol.
Combining the FDG-PET and fMRI allowed the group to identify regions of the brain where glucose metabolism exceeded the underlying brain activity. These "high-cost" regions, characterized by low brain activity, were associated with increased alcohol consumption.
"In heavy drinkers, we saw less regional power ... in the thalamus, the sensory gateway, and frontal cortex of the brain, which is important for decision-making," first author Dr. Ehsan Shokri-Kojori said in a statement. "These decreases in power were interpreted to reflect toxic effects of long-term exposure to alcohol on the brain cells."