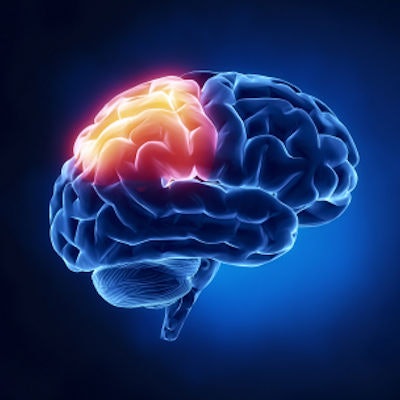 Flortaucipir-PET scans have revealed increased levels of tau tangles in a key brain region in women, which could explain why they develop Alzheimer's disease-related dementia earlier than men and experience faster cognitive decline, according to a study published online February 4 in JAMA Neurology.
Early tau accumulation is known to occur in the entorhinal cortex in the brain. It is located in the medial temporal lobe and connects the rest of the brain to the hippocampus, which plays an important role in memory function. This is also the region that can accumulate greater amounts of beta-amyloid plaque, which is also associated with Alzheimer's disease.
"We think we need both beta-amyloid plaques and tau tangles to cause memory problems," said study co-author Dr. Reisa Sperling from Brigham and Women's Hospital. "This is the first time where we can say, 'OK, it is probably not that women have more beta amyloid, but it does look like they have more tau. That is important for trying to understand why women are at higher risk and also whether eventually we should tailor treatments differently for men and women to try to prevent memory decline."
Sperling and colleagues have been actively involved in researching Alzheimer's earliest stages, focusing primarily on the contributors to cognitive decline and whether gender plays a role in dementia. A 2018 study by Buckley, Sperling, and others found greater cognitive decline among women with higher beta-amyloid deposits than men. They concluded that gender "may play a modifying role" in regard to Alzheimer's-related cognitive decline (Alzheimer's & Dementia, September 2018, Vol. 14:9, pp. 1993-1203).
To continue their investigation into gender's potential influence, the researchers analyzed two groups of clinically normal individuals. There were 193 people (118 women, 61%) from the Harvard Aging Brain Study (HABS) (age, 55-92 years) who underwent carbon 11-labeled Pittsburgh Compound B (PiB) and flortaucipir (Avid Radiopharmaceuticals) PET scans.
The other 103 subjects (55 women, 51%) came from the Alzheimer's Disease Neuroimaging Initiative (ADNI) (age, 63-94 years) and underwent florbetapir (Amyvid, Avid Pharmaceuticals) and flortaucipir PET imaging.
In reviewing the PET images, the researchers found greater tau levels in the women's entorhinal cortex than in men. The difference was statistically significant in the ADNI group, where the women's tau median standardized uptake value ratio (SUVr) was greater by 5.8% (p = 0.01).
Gender comparison of tau levels in entorhinal cortex (EC)
Harvard group
ADNI group
Women
Men
p-value
Women
Men
p-value
EC tau SUVr
1.31
1.29
0.95**
1.58
1.38
0.01*
*Statistically significant.
**Not statistically significant.
"This is very interesting that we see more tau [in the entorhinal cortex] early, because it suggests that this may be one of the mechanisms that underlies the more rapid decline in memory that women experience," Sperling told AuntMinnie.com. "It also suggests that we now have biologic evidence that there are differences in Alzheimer's disease changes in the brain in women, compared to men. That is very important because it is not just social or other factors that might influence the rate of decline. There is evidence that the biology is actually different."
Sperling and colleagues plan to follow the subjects and monitor brain changes between the genders.
"The question is: Do these differences expand over time as women start to decline faster?" Sperling said. "Our plans are very much to follow these people longitudinally and understand if women have a faster spread of tau [in the brain] as they decline."