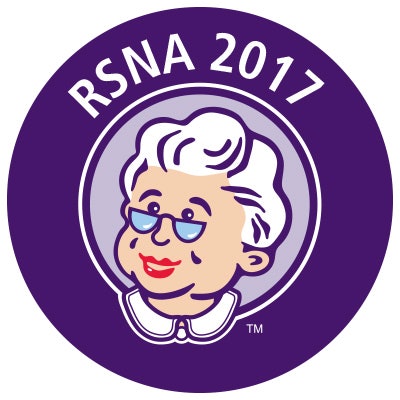 CHICAGO - Researchers from Spain are following the adage "forewarned is forearmed" by using PET/CT and MRI to predict which lesions could progress to malignant neurofibromas. They presented their findings on Sunday at RSNA 2017.
Key indicators to help radiologists differentiate between benign and malignant peripheral nerve sheath tumors in patients with and without neurofibromatosis included the size of the lesion, growth rate, expansion into adjacent areas, and maximum standard uptake values (SUVmax).
"In our opinion, PET/CT would be essential to diagnose and determine the extension of neurofibromatosis as well as to follow up the neurofibromas," said lead author and presenter Joan Albert Prat-Matifoll, a radiology resident at Vall d'Hebron University Hospital in Barcelona. "MRI would be useful in combination with PET/CT to better characterize the lesions that have changed in size or SUVmax, perform pretreatment studies, or plan biopsies. Moreover, MRI could be useful for recommending more follow-up studies and/or biopsy depending on tumoral features."
Neurofibroma challenge
The study originated with Dr. Rosa Domínguez Oronoz in Vall d'Hebron's musculoskeletal radiology department. Also contributing to the study were colleagues from the hospital's nuclear medicine and pathology departments who helped correlate PET/CT images with pathology analysis.
"We realized the difficulties of differentiating which neurofibromas in patients with neurofibromatosis had started to degenerate and had become atypical or low-grade malignant tumors," Prat-Matifoll said. "We wanted to find some key features on MRI and PET/CT that could help radiologists detect this step between benign peripheral nerve sheath tumors and malignant peripheral nerve sheath tumors."
The retrospective study included 38 patients with a mean age of 35.8 years and 54 pathologically confirmed benign, malignant, or atypical neurofibromas. This included 24 patients with neurofibromatosis who had a total of 39 tumors (22 benign, 17 malignant or atypical). Among the 14 patients with no diagnosis of neurofibromatosis, there were 15 lesions (9 benign, 6 malignant or atypical).
All of the subjects had undergone MRI and/or PET/CT scans prior to surgery between 2009 and 2016. MRI scans were used to assess the size, location, and growth of the tumors, as well as their necrotic content or hemorrhage and surrounding edema. PET/CT was used to calculate the SUVmax of each lesion.
Two radiologists reviewed the MR images to record the location, size, cystic and necrotic content, hemorrhage, adjacent structures, T1/T2 heterogenicity, T1/T2 signal, and other characteristics related to diffusion-weighted imaging and apparent diffusion coefficient (ADC) values.
Given MRI and PET/CT's ability to provide morphological, signal, contrast uptake, and metabolic features of benign, atypical, and malignant peripheral nerve sheath tumors, the results could help radiologists determine which benign tumors could become more aggressive.
"Moreover, we could detect these atypical neurofibromas before it is too late," Prat-Matifoll said. "Therefore, patients could benefit from less-aggressive treatments or surgical procedures."
PET/CT achieved high sensitivity and specificity for diagnosing malignant neurofibromas within certain SUV ranges (mean SUVmax value, 5.09; SUVmax range, 3.77-6.35). With MRI, a high T1 signal was indicative of a malignant tumor (p = 0.006), while a high T2 signal (p = 0.05) and a hypointense tumor center (p = 0.034) were more indicative of benign tumors.
In addition, the first malignant tumor transformation increased the likelihood of disease progression within other neurofibromas, with 55% of patients presenting with at least two or more atypical or malignant tumors after discovery of the initial lesion.
Clinical benefits
The researchers believe their findings could benefit patients in three ways. First, patients potentially could avoid more-aggressive treatments or surgeries if radiologists detect early malignant changes in atypical and low-grade neurofibromas. Second, patients could receive less radiation throughout their lives if MRI is shown to be as reliable as PET/CT for following up suspicious lesions.
"Furthermore, since we know about the fast development of malignancy in neurofibromas, we believe that having a follow-up guide based on PET/CT and MRI to detect morphological and functional changes in neurofibromatosis patients, as early as possible, would be an important step forward for the management of these patients and, subsequently, for improving their treatments," Prat-Matifoll said.
The researchers plan to enroll more patients with neurofibromatosis to explore what other MRI features could help radiologists differentiate the early malignant changes.
"Secondly, we would like to propose a follow-up guideline for patients with neurofibromatosis to improve our knowledge on which imaging modalities we should use and when we should use them so as to give the best medical care and imaging follow-up to these patients," he said.