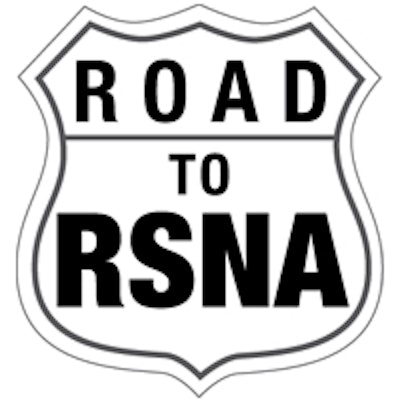 At the 100th annual meeting of RSNA, molecular imaging and nuclear medicine again will break new ground for an increasing number of clinical applications to better serve patients around the world.
Leading the charge is PET/MRI. The hybrid's functional and structural imaging capabilities have captured the imagination of researchers worldwide with its diagnostic and prognostic benefits, resulting in a growing number of scientific research papers this year dedicated to the modality.
Among the more notable studies is one examining PET/MRI's value in reducing scan time and radiation exposure for pediatric patients. Time-of-flight capabilities also have been added to PET/MRI to advance oncologic, neurologic, and cardiac applications.
You'll also see more PET/MRI abstracts as education exhibits to teach clinicians about the hybrid modality and how it will influence radiology in the future.
As always, radiology's weeklong annual meeting includes enough poster sessions, refresher courses, and educational exhibits to make each day quite valuable and time well spent at McCormick Place.
Molecular imaging poster presentations start during the noon hour daily Sunday, November 30, through Thursday, December 4. Nuclear medicine posters also are highlighted during the same noon hour on Tuesday and Wednesday. The poster sessions take place in Room S503AB.
RSNA also is highlighting two nuclear medicine series sessions. The first event takes place on Monday, December 1(VSNM21), and features 11 papers on PET/CT and PET/MRI, and how the two hybrid modalities contribute to the diagnoses and prognoses of different cancers. On Tuesday, a similar session (VSNM31) offers 12 papers on the efficacy of contrast agents, such as choline, acetate, and gallium-68 DOTATATE. Both sessions start at 8:30 a.m. in Room S505AB.
For more information on this year's annual meeting and all its highlights, please click here to view the official RSNA meeting program.
In the meantime, enjoy the sampling below of novel molecular imaging and nuclear medicine scientific papers scheduled for presentation this year in Chicago.